Layers: Embrace The Valentine's Season with The Very First 'LOUD ABOUT NOTHING' PLUS Episode with Sebastian Conelli
On a typical episode of the podcast Loud About Nothing, hosts Sebastian Conelli (Search Party, The Detour, Assssscat at the UCB) and Robbie Nunes (producer/relative?) welcome guests to discuss the things they are most passionate about. This could be anything from a debate on boxed cake vs icing with Jo Firestone to the horrors of cold Facetimes with Chris Burns. However, I've chosen to focus on the podcast's recent Valentine's Day Special. Not only have the duo taken a detour from their content butter, but they've dipped a toe into the PLUS universe. What does that mean exactly? The "moguls" are hopping on the streaming service trend by presenting a giant catalog of their own. Yes, the entire episode is dedicated to taking Valentine's Day related calls from their loyal listeners! There is a story for everyone, PLUS the listener will experience a range of emotions, from abject horror to shock to confusion to sheer bliss. Don't believe me? I guess I have some explaining to do.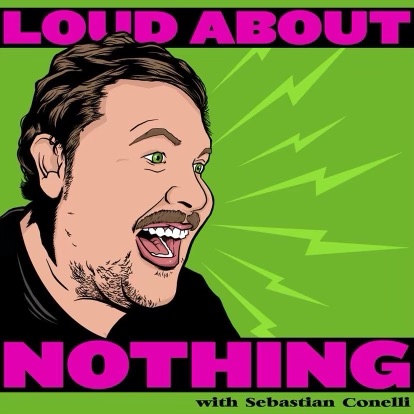 Without giving too much away (OK, maybe a smidge), I will attempt to summarize three calls (of my choosing) and the hosts' impressions of the romantic (or not) situation. The first call involves a dating story from the most heroic of our citizenry, the school teacher. Our caller emphasizes the fact these professionals are not always as innocent as they may have been portrayed (in an after-school special). We soon learn that our protagonist once dated a co-worker, only to find he didn't really gel with her on a personality level. However, romance sprung anew when he received a call one Christmas eve, just hanging out with the boys. The lady was open for a very naught holiday hangout, and our caller was more than ready to meet the challenge. Unfortunate for him, but comedy gold for the listener, this meeting did not deliver on an intimate pleasure level. However, it was the most "messy" of situations, and a story so blue he will certainly have to think twice about before telling the grandkids. Unable to read between the lines? That's alright, because our hosts made it abundantly clear that such acts should NEVER gravitate around the biggest food-focused holiday of the year. Conelli is emphatic that to "walk the opposite way through the Holland tunnel in F***n rush hour" would NOT be an act wholly conducive to following up with a hearty family meal. Duly noted.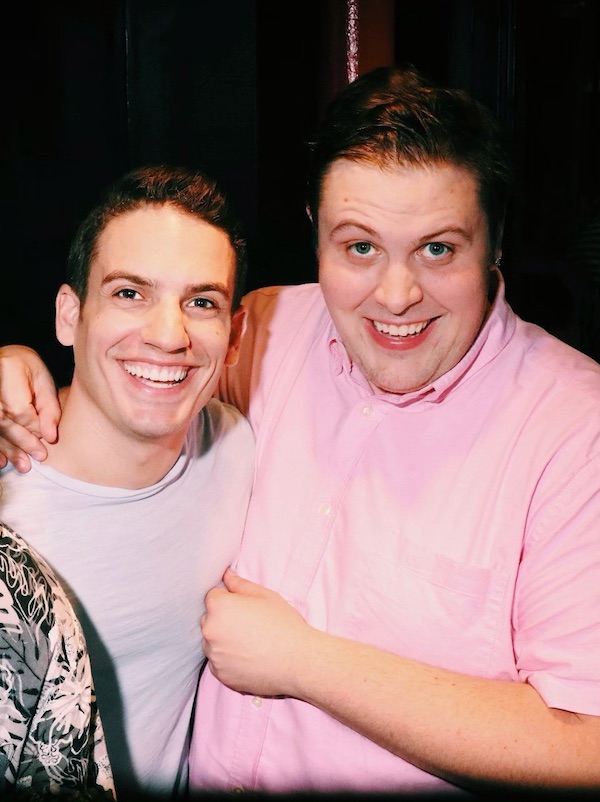 Were they still taking calls after that story? You bet your bippy! The next choice is a difficult one because we had a 3-part doozy followed by some real heart tuggers. Being a bit of a sap, I went for the mushy variety. A married woman gets "loud about love" as she commends her husband for "showing up" for her "in the most beautiful of ways." We find out that said spouse has developed a bit of reputation for his penchant of sleeping in. However, he recently stepped up in a big way for his lady, taking those 5:30am wake-up calls to feed their youngster. Doesn't that just fill your heart with bubbles? Conelli and Robbie initially appreciate the heartfelt story, but soon develop a very different take on this ray of sunshine event. The boys cue the listener in on what could be the greatest of cons. By this husband setting the bar so low from the get-go, he's fortified the situation for a lifetime of praise when he exceeds the romantic expectations of his loved ones. Damn! Conelli goes on to jokingly inform the listener his future relationship may require the sentence "I really hate pizza, but if I love you, I'll eat pizza with you." Beware, lovers out there!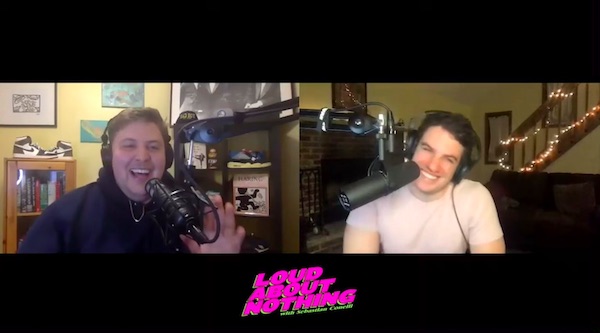 One awkward prix fixe lobster dinner later, we listen to a gem of story from a gentleman clearly frustrated with his effort to get back into the dating game. You can just sense the defeat in his voice which makes the outcome of his story all the more anticipated. Our caller supports his recent effort to be honest with dates with some very clear evidence. He was forced to be clear about such feelings on a recent date, using the "its not you, its me" explanation for his lack of enthusiasm to pursue a relationship. Thinking he had expressed himself sufficiently, he was surprised with the response that the woman he'd kindly rejected would like to explore something "more casual." Upon meeting to discuss what boundaries would make the two feel more comfortable, signals got crossed and a language issue complicated matters more. The caller sensed the situation was much less casual than he'd expected, and after trying to make himself clear, an eye-opening sentence was blurted out that really sealed the end of this fling, "well, maybe I just F you til you love me." Oh, dear! The caller found it "a very interesting exchange, to say the least" and the hosts couldn't happier he shared it. The hosts go on to embrace the passion of the exchange, and commend the honesty of the caller and his fleeting partner. OF COURSE, Conelli presents a hypothetical retort to the woman's response which shall remain a mystery until you listen to the episode in full. Doh!
On that note, let me wish you a stupendous Valentine's Day weekend and encourage you to check out the rest of the Loud About Nothing library of hilarious and highly enthusiastic episodes. And remember, to quote Sebastian quoting some other Thotty BuBatti, "love is you investing in something." *heart tug* Enjoy!
Mentions: Listen to more Loud About Nothing (without the +) on Apple Podcasts and Spotify. Follow the podcast on Facebook, Twitter, and Instagram. Follow Sebastian @sebastianconelli where appropriate and Robbie @robbienunes, as necessary. The podcast call-in number is 929-900-6393. Kindly, do not abuse, friends!