Video Licks: Crack Yourself Up with YOUNG SOUTHPAW'S New Comedic Single & Video "Humpty Dumpty in HD"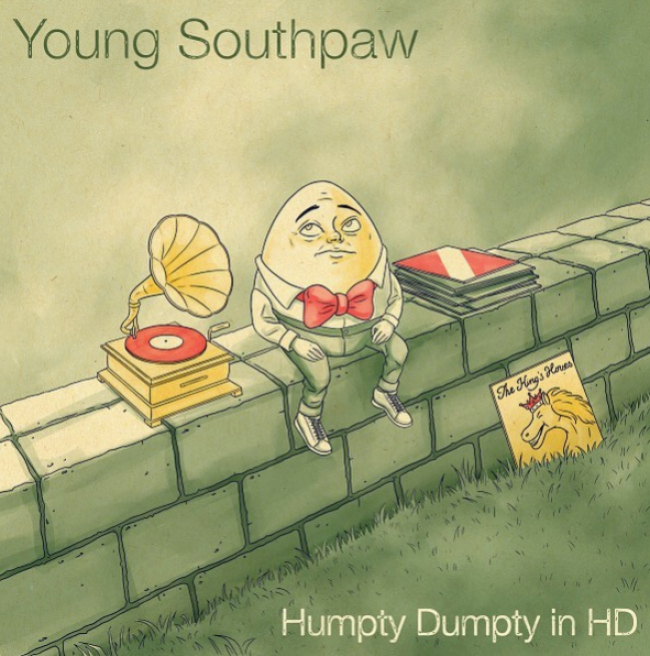 So how did the eponymous nursery rhyme/riddle, Humpty Dumpty, get entangled with a protein we casually toss into our salads? Good question! Character recording artist, YOUNG SOUTHPAW explores the perplexing, barely dissected tale of our childhoods in his new comedic single "Humpty Dumpty in HD," now available for your appreciation everywhere music and video are streamed. The artist's lyrical deep dive questions the soundness of the age-old narrative with hilarious results. So how can you put a badly cracked egg back together? What are equine doing meddling with elliptically-shaped, anthropomorphized breakfast fare? "What type of Kings are giving eggs vital roles in their ruling of the realm?" Is this all this just a conspiracy of Old World Big Egg? OK, I made up that last one, but you get the picture! Enjoy Young Southpaw's entertaining meanderings set to a new-wave disco beat NOW!
Words by Young Southpaw or that Aug Stone fella. Music by Bobby Barry. Vocal Recording by Sam Carlson, mixing by The Magnetic Fields & Future Bible Heroes' Chris Ewen and dancing care of Jo Bevan of London-based band Desperate Journalist. Inspired by Michelle Mylett from Letterkeny's TikTok video where she lip syncs to Triple J.
Mentions: Available everywhere, except Spotify. More about Young Southpaw HERE. Get to listening THERE. Twitter follows @augstone & @youngsouthpawaf. IG follows @augxstone & @youngsouthpawetc. Illustration by @lapko.yulia. Finito!