Quick Dish Quarantine: WOULD YOU RATHER Digital Event 9.28 on The Comedy Hub Twitch Channel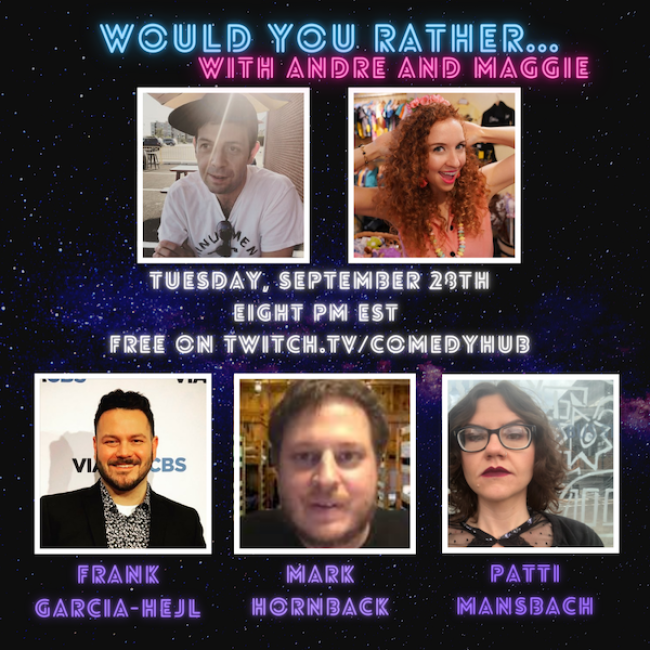 Hey peeps and sure to be new friendsies, even if you still walled up in your hidey-holes, there's a comedy show for you! WOULD YOU RATHER… is briging you another digital comedy spectacular hosted by Andre Medrano and Maggie Maxwell where they ask people form the world of comedy the toughest questions. These questions range from "would you rather have a blank check or a clear conscience?" to would you rather "drink White Claw in a castle or eat White Castle in the jungle." You know, IMPORTANT stuff! The guests for this delightful query-heavy evening will include:
Frank Garcia-Hejl (JFL, Comedy Central)
Mark Hornback (FunSimulation2000)
Patti Mansbach (Wish You Were Here)
Pencil those deets for the September Twitch show this second!
Mentions: Show 8pm EST. FREE on Comedy Hub's Twitch channel. No beer bug restrictions, IMAGINE THAT! Look out for the in-person show of WYR 10.14!