Video Licks: Watch the ASKHOLES Experts Cover The Topics of the Season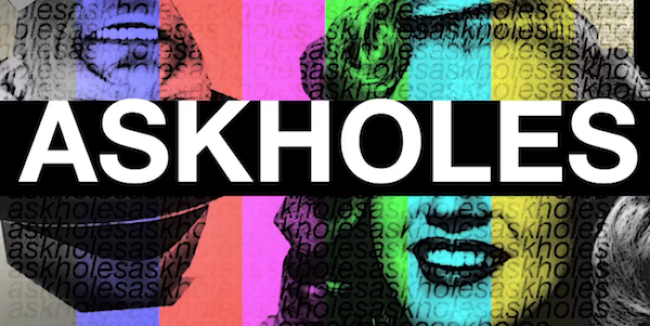 ASKHOLES is the webshow that features a panel of "experts" who put stupid pop culture/entertainment topics to rest once and for all. Get educated about Halloween, Werewolf vs. Vampire, and the Zombie Apocalyse. (Yes, the best vampire movie IS "The Lost Boys.") Enjoy!
Mentions: Watch more ASKHOLES at their YouTube Channel.