Video Licks: The "No, You Shut Up!" Gang Has Some Fun with Inedible Arrangements on @midnight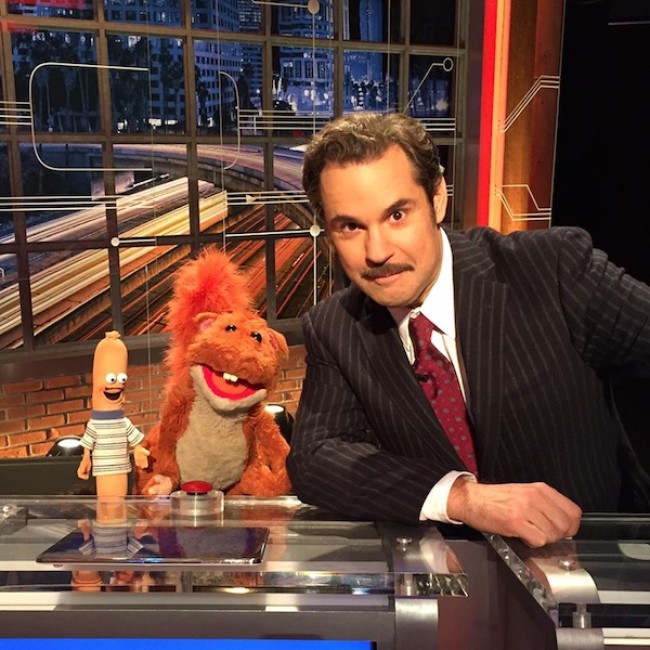 I hope you are in the mood for puppets because last night on @midnight host Chris Hardwick welcomed the stars of Fusion's No, You Shut Up!, Hot Dog, Star Schlessinger and the mostly human Paul F. Tompkins. Watch as the gang tries to figure out which Russian food arrangements are real. With choices like "traditionally dressed old woman made from trout and rice or bust of joseph stalin made from meatballs" and "beautifully carved tomato cat or masterfully molded meatloaf putin" the laughs were abundant. Oh, also, there's almost some fisticuffs over ketchup and the host gets handsy with the Hot Dog. Enjoy!
Mentions: Watch @midnight weeknights 12a/11C on Comedy Central.