Video Licks: Andy Kushnir's BEST FRIENDS Will Drown Your Sorrows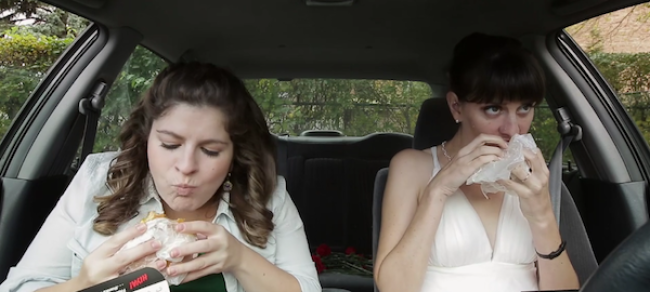 Wedding season is far, far away, but that's no reason we shouldn't spring this video on you. From the man that brought you the hilarious Power Couple series comes a video that makes lemonade out out of a lemon filled day. Two BEST FRIENDS do a great job of avoiding the truth with some burgers and witty banter. Jo Feldman and Emma Pope, members of the Second City Touring Company, star in this delightful study of the most coveted relationship of all, friendship.
Mentions: This vid was produced by Second City's Nicole Bishop. Watch more from Andy Kushnir HERE.