Tasty News: Jonathan Giles and Our Cody Ziglar Bring You The BLERDS WITH FRIENDS Podcast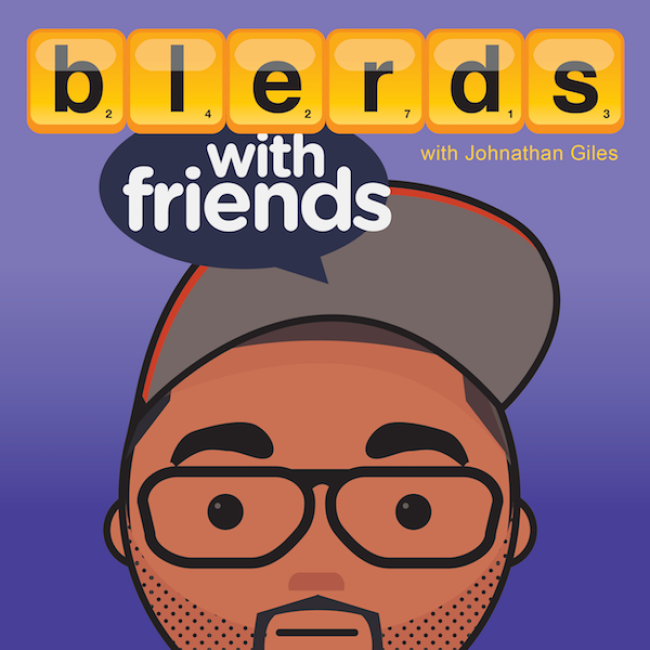 I made it to the end of the work week. OK, technically not the end, but my mind is already sipping a Mai Tai. I know you kids are jonesing for some new podcasts, so I'll end the week with one that includes our very own writer, Cody Ziglar. He produces BLERDS with FRIENDS and unofficially, intermittently co-hosts with the one true host Jonathan Giles. BLERDS (short for Black nerds) celebrates the inner geek in all of us which exists no matter our race, gender, religion or background. Atlanta native, Giles (SUNSESHLA Comedy), got his start in comedy in Chicago and has made Los Angeles his home. On the podcast he invites fellow comedians of color to tap into their inner nerd, talk shop, and anything else that may define them. Guests to date have included Jay Washington, Sydney Adeniyi, Katrina Davis, and Candice Thompson. I've made it ridiculously convenient for you to dip your nerdy toes in this pool of audible delights. Please dive in, the waters warm!
Blerds with Friends with Jay Washington: Jay discusses his penchant for reading scholarly texts, his allergies to cats, dogs, tees, bird, feathers, kapok (not to be confused with Tupac), cosplay and nerding out on video games and the cinematic world of Marvel & DC.
Blerds with Friends with Sydney Adeniyi: Sydney gets into almost dying visiting Africa, the Nollywood industry, and a Tinder date gone very, very wrong.
Blerds with Friends with Katrina Davis: This episode we get a Big Bear story from Cody PLUS Katrina talk to Giles about the pros and cons of Georgia and Florida, her dual identity, church beefs and music, Tyler Perry and more!
Blerds with Friends with Candice Thompson: Jonathan and Candice cover social awareness, Dave Chappelle, the best and worst comedy festival ever, sternum pops, hybrid cheerleader nerds and more.
Mentions: Feel the Blerd love on Soundcloud & iTunes. Jonathan Giles has appeared at the San Francisco SketchFest, was a finalist in the Jack Rollins Talent Breakthrough Competition, Laughing Devil Comedy Fest in New York City, and NBC's Breakout Festival. Read the work of Blerds' producer Cody at Comedy Cake HERE.