Video Licks: TRIP and BRICK'S "The Audition" Is Not All It Appears to Be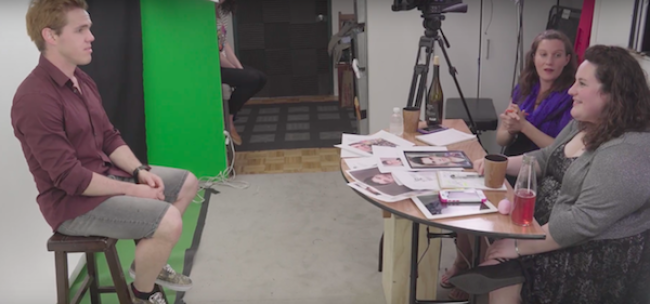 One of the most painful parts of an actor's job has to be going out for auditions. You have to put it all out there to get the perfect gig (and pay the rent). In this new sketch, written and produced by comedy duo Trip and Brick, Erin Triplett & Lauren Brickman (Falling in Love with Trip and Brick), two women conduct an audition for what we believe is a cinematic production. After a few awkward submissions, it seems the ladies have found the perfect candidate for their "Untitled Project." Just wait until you find out what it's really for! Enjoy The Audition (not to be confused with the Japanese horror film)!
The cast includes Lauren Brickman, Erin Triplett, Jeff MacKinnon, Austin Sanders, and Julianne Cross. This video was shot and edited by Tyler Milliron of Milliron Studios.