Tasty News: FERAL AUDIO Announces The Expansion of The Improv Podcast GONE RIFFIN'
You can't have unicorns without rainbows. Kids, we are excited to tell you that the all-improv podcast GONE RIFFIN', that features the incomparable Rich Fulcher (The Mighty Boosh) and Abed Gheith (Channel 101), is expanding at Feral Audio. America's beloved comedy podcast network just announced that the podcast will welcome Gone Riffin' guest STEVE AGEE (Guardians of the Galaxy Vol. 2) to show. Not only will Agee return for another episode in the coming month, but the podcast will feature a guest appearance from ERIC BAUZA of Ducktales.
That's not all, folks! The are more surprises coming down the podcast pipeline. Mums still the word on those details. Squee! If you've not yet be indoctrinated into the school of Gone Riffin', it's a comedy feast that includes characters, bits and sheer silliness, recorded at Starburns Industries in Burbank. At the helm of the podcast are two of comedy's national and international treasures. Rich Fulcher is known for his role as Bob Fossil on The Might Boosh, and has appeared on programs like Drunk History, Another Period, Those Who Can't, and Snuff Box. Abed Gheith, who you'll remember as the namesake character in Dan Harmon's cult series Community, is contributing writer on Adult Swim's Rick & Morty. Pickle Rick! He has also had his work featured in numerous Channel 101 endeavors, including Yacht Rock. Get on board the Gone Riffin' bullet train before it runs you over!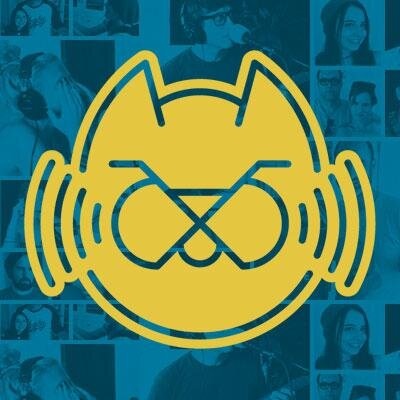 Mentions: Gone Riffin' is produced by Comedy Cake contributor Lee Keeler (Wet Hot American Summer: Fantasy Camp). Listen to the podcast at Feral Audio. Fans can follow the podcast on Twitter at @Gone_Riffin and on Instagram at @GoneRiffin for updates.