Video Licks: Jenny Zigrino Jokes About Being A Threat To Homeland Security on CONAN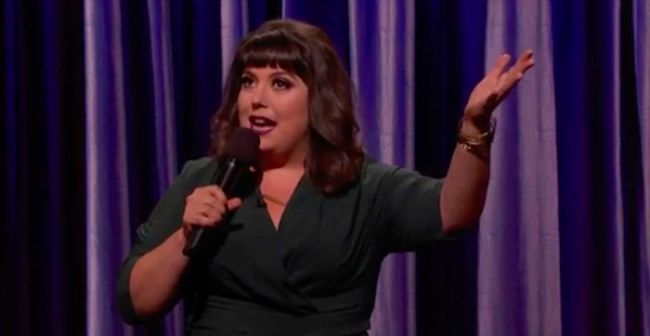 Comedian JENNY ZIGRINO's infectious humor and bounding confidence were in high gear yesterday on CONAN. During her high quality set, she covered those topics that don't often get discussed in a public setting. Enjoy her coverage of homeland security, Spirit airlines, sporting a crop top, passing down sage advice, and the haunting Darth Vader sounds of those CPAP machines.
Mentions: Watch CONAN weeknights 11/10C on TBS.