Quick Dish NY: Sail To Comedy Land at TIGHT-SHIP 9.25 at Freddy's Bar
Kids, this is not an oasis. Genuine laughter inducing comedy awaits you in the not too far distance. Comics Sarah Lazarus & Dan Lempert host their favorite comedy folk at this monthly show featuring whacky characters, games, and the "Bounty of Brooklyn" aka street prizes. At TIGHT-SHIP, the best stand-ups and character performers dazzle you with their boundless talent. This month's lineup, happening Monday, September 25 at Freddy's Bar in Brooklyn, includes:
Carly Ann Filbin (MTV, Cosmopolitan)
Lorelei Ramirez (VICE)
Jess Salomon (Sirius XM)
Tessa Skara (Comedy Central)
Melissa Stokoski (Elite Daily)
All hands on deck! This show is going to be out of control! GO!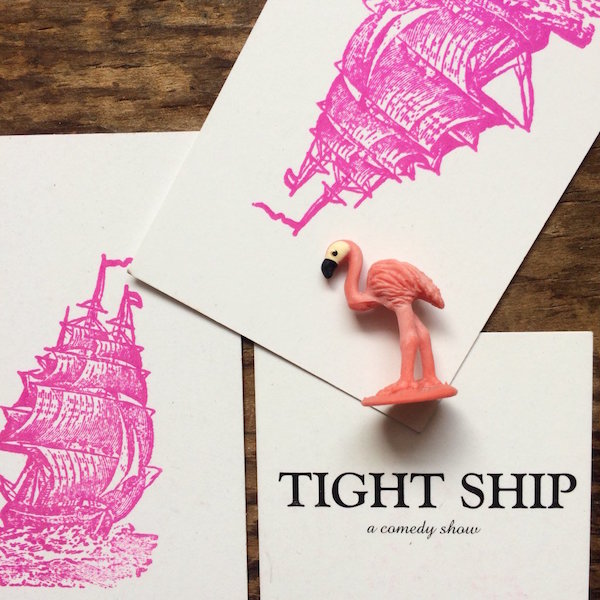 Mentions: Show 8:30pm. FREE! Freddy's Bar is located at 627 5th Ave, Brooklyn, NY 11215.