Video Licks: You MUST Check Out FOD's 'Halloween Anthology' feat. Marilyn Manson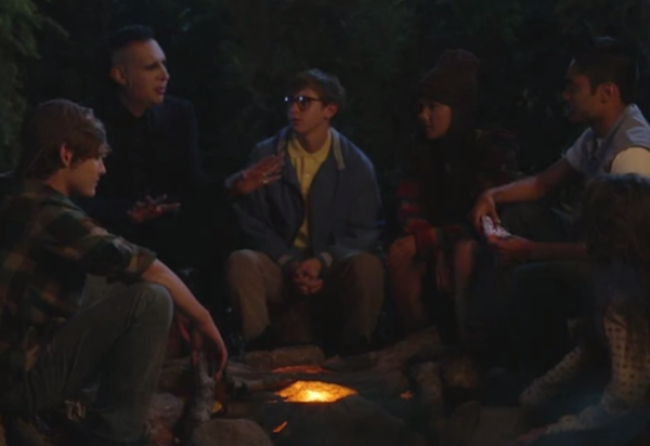 When the dark lord of all things twisted and metal isn't ruffling host feathers over at the Talking Dead he is leading storytelling sessions around the campfire over at Funny or Die. Marilyn and a cast of our favorite funny people make us laugh hard in Funny or Die's Halloween Anthology. "The Dilemma of the Dead", "Haunted Home", "What If You Had to Learn to Use Makeup", "Pumpk'd", "Gory Hole" are just some of the stories that will have you in stitches.
Mentions: Click HERE for more FOD Halloween laughs.