Video Licks: "Womannequin" to The Rescue or Not So Much?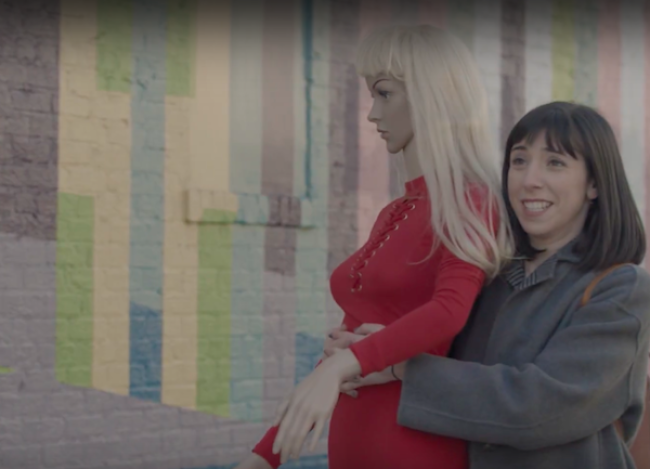 Who could forget the charming, 80s romantic comedy fantasy classic, Mannequin, where a department-store window dresser falls in love with a mannequin who comes to life for him only? Much time has passed since then, but surprisingly, store mannequins still do exist and, unfortunately, so does male attention, of the undesired kind. In this new video written by Beth Rodgers Benson, produced by Jon Benson, and directed by Whit Conway, a woman named Hayley (Kate Villa) discovers a mysterious store selling the Womannequin. She soon learns that this wonder product not only can help her stop catcallers, but ANY unwanted male attention. All she has to do is walk around with a "Womannequin," 2 number grades hotter than herself, and she's set! Watch and discover if this tool named "Baloney" is heaven sent or a major hinderance. Enjoy!
This cast of this short includes Kate Villa, Rasheda Crockett, Dru Johnston, Sachi Ezura, Pedro Lee, Jake Plunkett, Adam Loyd, John Cappello, Brandon Dzirko, Jon Benson, Jon Benson, Zach Bishop, Tom Chaves, Whit Conway, Jake DiLucia, Jeff Gussow, Ivan Marte, Stephanie Rodgers, and Claire Scarf.
Mentions: Watch more thought-provoking content at Pearl Bear Productions.