Video Licks: IT's Pennywise Scares The Youth with Impending Financial Burdens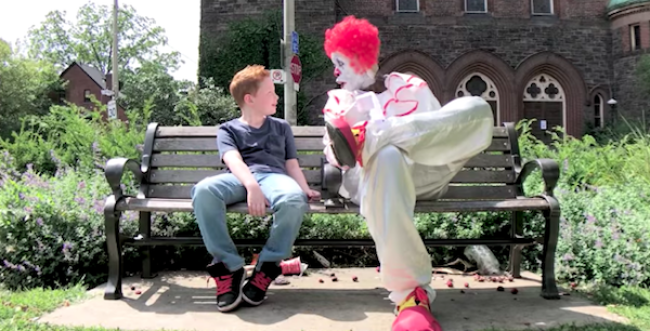 Is it too early to think about Halloween, horror movies and… fiscal responsibility?!!! NEVER! Oh good, because we have a IT Parody that's just perfect for those growing tykes in your life. Fine, it will scare them silly, but ONLY for their betterment. Watch as Pennywise the clown invites you into the safety of sewer, away from nasty student loans, retirement plans, credit ratings, debt, and, of course, floating mortgage interest rates! *SCREAM* Enjoy What if Pennywise scared kids with the Truth about Adult life? Part 2 (Stephen King's IT parody)!
This parody was directed by C. Laxer, producer by C. Laxer & M. Laleye, and includes the cast of Michael Laleye, Lukas Engel, Alexander Engel, Harper Gunn, Connor Laidman, Kaleb Laidman, and Skyler Shaganash.
Mentions: Catch Part I HERE!