Video Licks: The CUCKS Have Flown The Coop in This Brilliant & Timely New Series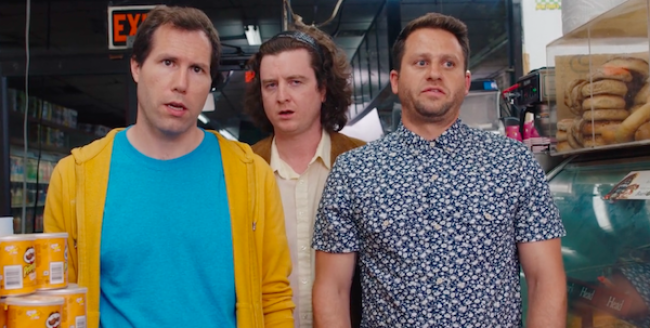 OK, let's fly the giant WARNING flag out there from the get go. This video is not safe for work. Entertain yourself with discretion. There, it's been said. Now let's get to the fun stuff! CUCKS is a series about three privileged, straight, ultra-progressive, white men who are portrayed as endearing, misguided blokes that have their hearts in the right place, but whose actions don't do a lot to help their situations. That's putting it mildly! Watch as the fellas get their chance to come to the rescue only to be thwarted by their hesitation and "Cuck" form of bravery. Enjoy this hilarious short film NOW!
CUCKS from TheJayLap on Vimeo.
This video features David Ebert, Davram Stiefler, Drew Freed, Carrie McCrossen, Jonas Barranca, Shawtane Bowen, Christina Galston, and Dave Ahdoot. It was written by David Ebert, Drew Freed, and Davram Stiefler. Jared Lapidus is responsible for directing and editing. Ebert, Stiefler, Freed, and Lapidus produced the series.
Mentions: Learn more about the series HERE!