Video Licks: On A NEW Episode of THE SELF-TAPERS Lady Macbeth Goes Rogue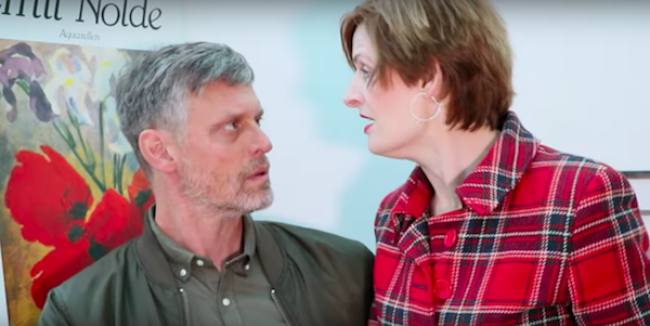 Someone's dying to be Marcus' lady Macbeth in a new episode of The Self-Tapers. William Shakespeare's famous play gets a rather steamy treatment when the Self-Tapers' gang gets involved. Will the acting take a turn when bloody hot sauce enters the picture? Watch another hilarious Bang-Rae-Moreno production featuring Stephen Billington (Holly Oaks, Braveheart)!
This episode was written by Peter Rae, directed by Samuel Lawrence, and features Helen Bang, Peter Rae, Denise Moreno, and Guest Taper Stephen Billington as Marcus Prith.
Mentions: Watch previous episodes of The Self-Tapers HERE! More about the series at Canonbie.