Tasty News: A Pandemic Feelings Face Chart from Comic BETHANY VAN DELFT to Get You Through The Day
This pandemic has really brought out quite the range of feelings for everyone. Those feelings seem even more raw when isolated from the rest of society. And guess what, folks? Even people who make comedy have them! In this new chart from Bethany Van Delft, we get a breakdown of all the pandemic feeling faces you might find yourself exhibiting. Yep, we are going through some REAL stuff now. So let's give thanks for awesome charts to get us through the harrowing hours of the day. Enjoy!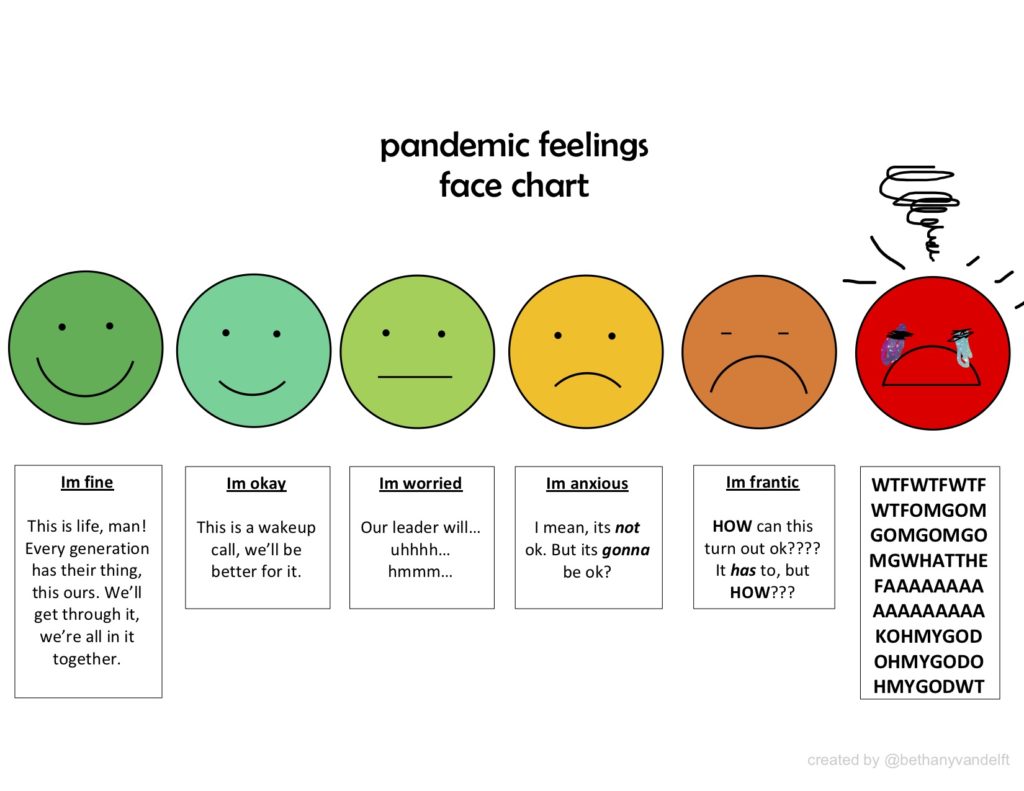 Try to stay corona-free, peeps!
Mentions: Feature image by Mindy Tucker. Follow Bethany on Instagram & Twitter. Also check out her other amazing infographic HERE.