Video Licks: Saturday Night Live Roundup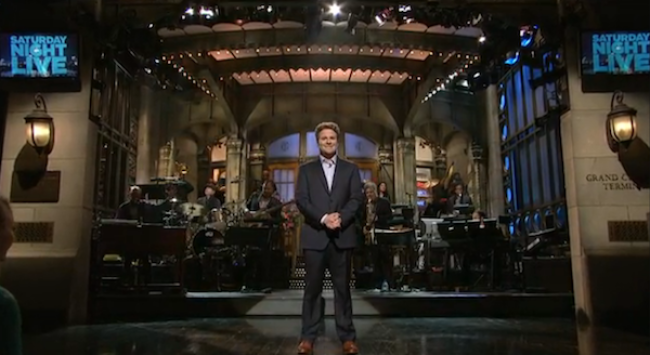 Seth Rogan known for his roles in Superbad and This is the End joined the cast of SNL this weekend for some rip roaring fun. He even enlisted celebrity friends like Zooey Deschanel, Taylor Swift and James Franco to offset the pressure of hosting for the third time.
Seth played drug awareness instructor in our first and favorite skit of the night starring the beloved character Shallon played by Nasim Pedrad.
SNL spruced up those boring old pregnancy test commercials you're used to with a CNN inspired one, complete with up to the minute updates.
This steakhouse skit was so hilarious it even made the cast crack up. Props make everything better.
James Franco stole the show in a rather poignant and amusing story of monster buddies dealing with their apperance.
The Blue River Dog Food ad was a real winner mocking pet owners who feel great guilt after having fed their pets lesser quality chow. The absolutely adorable puppy on set only made matters worse (in a hilarious way).
Jacob the Bar Mitzah boy (played by Vanessa Bayer) made another appearance on Weekend Update where he slowly warmed up to Cecily Strong and discussed Passover.
Our final favorite of the evening poked fun at 420 celebrations. Kyle Mooney has really mastered stoner speak.
Mentions: Watch Saturday Night Live Saturdays 11:30/10:30C on NBC.