Tasty News: More of Noah Britton's "The Funniest Stuff You've Never Heard" Podcast ft the Beautiful Mind of JAMIE LOFTUS
It's hard to take your weather app seriously when it says the high of the day will be 108 degrees F. Well, folks, it would seem the theme of the day is "Hot, Hot, Hot" and, no, that isn't even an ironic ode to The Cure's classic pop tune. It's in high 80s indoors already and the sun hasn't event shown it's smug face. So in keeping with the theme of soaring, irrational temps, we bring you a second "The Funniest Stuff You've Never Heard" with Noah Britton (Asperger's Are Us, The Best Thing Ever) interview. This time Noah welcomes standup comic, podcaster, TV writer, journalist, animator, and friend JAMIE LOFTUS (Robot Chicken, Upgraded, Boston PD: Zamboni Crimes Division), who just happened to receive a Mensa birthday message on this, I proclaim, "the hottest day of the year." (Don't quote me on that).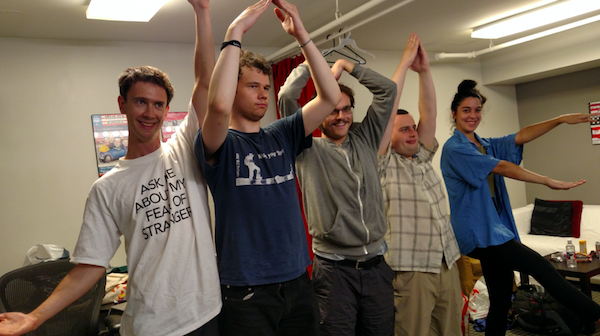 In the interview you'll learn about the queen of workshop shows' skyrocketing joke per second ratio, the best place to get one's journalistic knowledge, the joys of Zamboni humor, The Rock-afire Explosion, the importance of instructional oboe videos, the persona non grata known as Jamie's "Sunglasses" dog Sunny and SO MUCH MORE! Enjoy one of Noah's first deep dives into the comedic psyche, which you will soon find is heartily fruitful. Happy Tuesday!
Mentions: Enhance your comedy trivia knowledge by listening to more of "The Funniest Stuff You've Never Heard" with Noah Britton on SoundCloud.