Video Licks: Watch Sasquatch Sketch's 'Awkward-Off' ft. Tony Revolori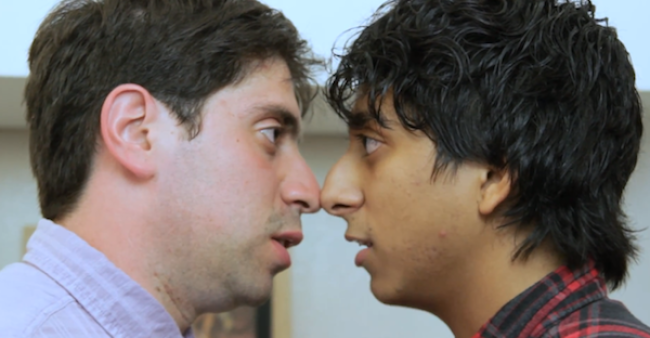 Awkward is the new black when the Sasquatch Sketch kids party. Two participants at this gathering (played by Danny Jolles & Tony Revolori) try to OUT-awkward one another in the ultimate of battles, the Awkward-Off. Enjoy!
You will recognize Revolori from his role in The Grant Budapest Hotel. Sasquatch Sketch is Danny Jolles, Zach Webber, Jack Quaid, and Nick Williams with direction by Geoff Plitt . Other cast members in this sketch include Lisa Best, Dylan McCollum, Alex Caan, Mario Revolori, Mariel Redlin, Dylan Jones-Tuba, and Lavon Wageman.
Mentions: Watch more Sasquatch Sketch Comedy at their YouTube Channel.