Tasty News: Don't Miss Our Contest Giveaway for Tickets to Saturday's RISK! Live Online Show Hosted by Kevin Allison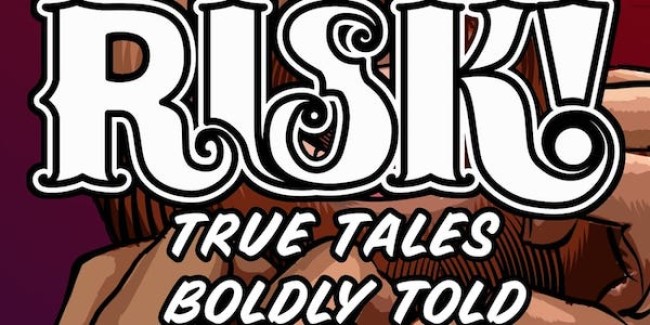 Storytelling fans, pay attention! This Wednesday, September 23rd we are doing a contest giveaway where FOUR lucky humans on Instagram could win a ticket to see the RISK! Live Online Show happening this Saturday, September 26th on Zoom. I know many of you have been on lockdown since early this year, so I'm sure you are in need of a soul-enriching pick me up right about now. All you have to do to win is be a Comedy Cake Instagram follower and answer a question about the RISK! program at 9am PST. (Don't worry you won't have to be a Jeopardy champion to get it right). First FOUR people to get it correct will be spending their Saturday night as productively as a pandemic will allow. Joining host Kevin Allison (The State) as he welcomes these story creators to the show:
Seaton Smith
Nestor "The Boss" Gomez
Angie Chatman
and Liz Fisher!
It should be one heck of a great time!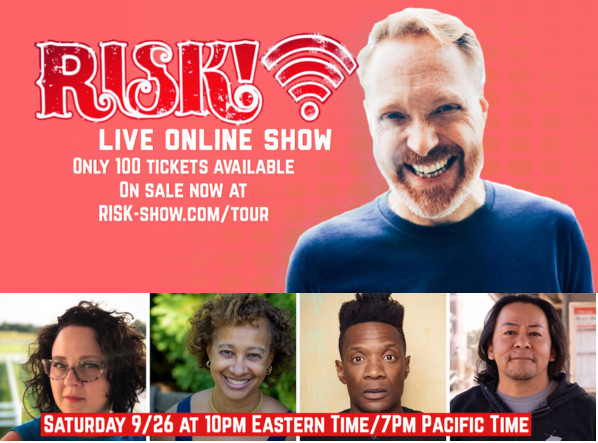 Mentions: Show 7pm PT/ 10pm ET. Tickets are $15, 100 tickets available for the general public. The shows frequently sell out, so snatch them up real quick like. This show will be broadcast via a webinar format on Zoom. More about RISK! HERE.