Layers: Out on Comedy Records TOMORROW JOHN CULLEN'S Totally Necessary Stand Up Album "Long Stories For No Reason"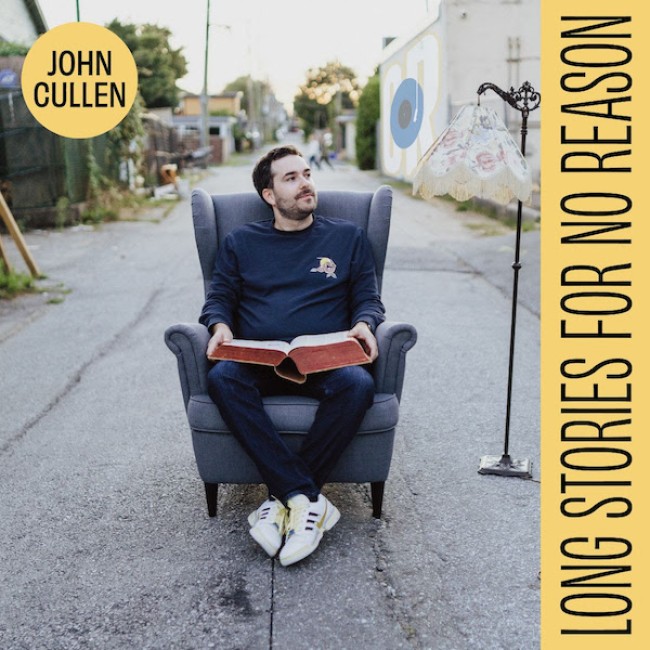 TOMORROW, October 16th, Vancouver based comedian, English teacher, and former curling champion, JOHN CULLEN (Blocked Party, CBC's The Debaters) will release his SECOND stand up album called "Long Stories For No Reason." As it turns out, there are some VERY important reasons to listen to these ten tracks of bliss-producing sarcasm. The first happens to be a little thing called QUARANTINE. The album was recorded the first week of March 2020 at Yuk Yuk's Comedy Club in Vancouver. Hmmm, I wonder what news was circling the globe at that time? I don't think it was "National If Pets Had Thumbs Day!" Little did humans know what challenges they'd be facing from that pivotal point onward. Little did we know how important the simplest of acts (ie. listening to a comedy album) would be in bringing joy to our increasingly overwhelmed existences. I have a feeling John might be rolling his eyes at the hyperbolic tone of that last sentence, just as he swiftly acknowledged wrapping up this album with the sentence "Its' time to land this plane." Don't worry, you'll understand why after coasting through the album yourself.
A second very important reason to listen to this album is for the purpose of DISTRACTION. In this case, it's the best kind of misdirection there is! You see, just before clicking on that first track, I felt a burst of immediate, directed rage as my SoundCloud app inaudibly whispered "don't forget to vote." Honestly, at this point I'd be surprised if my toilet paper rolls didn't have that reminder printed on them. Thank the humor heavens that my next immediate task was listening to a comedically fruitful story of long commutes, road rage and head scratching bumper stickers. Before I knew it, elections were so far from my frontal cortex, I'd even forgotten I may be having a solo Halloween party with my mask sweat-glued on. Trick or treat!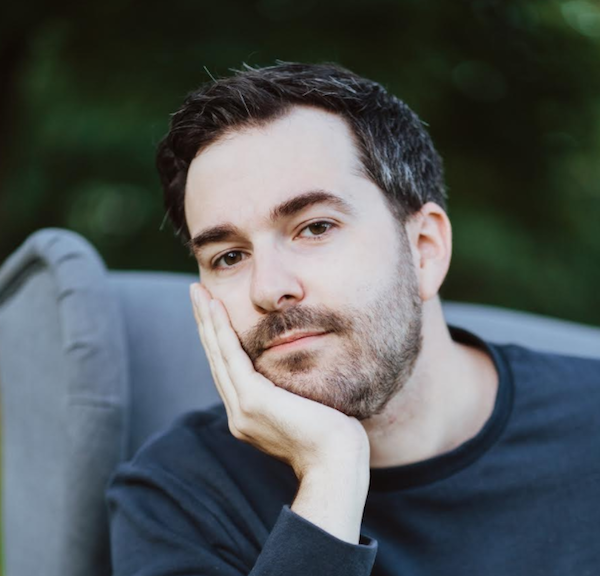 The album covers topics that might seem of a mundane nature to an alien race, but the content is so delightfully relatable you can't help being engrossed. "Spin Class" really is for a special breed of people. The Food Network "Chopped" program does focus too much attention on underdogs and meager prize money. I never did realize the uncanny connection between silent auction prizes and the cities they are held at. "Jesus Murphy," I've never laughed so hard at a joke about minor league baseball. I definitely need to listen to Canadian pilot announcements the next time I don't fly in the middle seat. By golly, service charges at ATMs are a fool's paradise if you are not getting your money's worth. Just like parents who've been trapped with their kids in a pandemic, all hell does brreak loose when a teacher's strike drags on too long. Almost no joke, the next headline you may see is "Coward teacher John Cullen abandons kids in school emergency." Of course, it wouldn't be solid comedy album conclusion without a little pain. The final track "I Lost My Appendix" focuses on one of the most mundane surgeries of them all, the appendectomy. Be wary, the next time your ER surgeon diagnoses you wearing a bike helmet and their bike shorts are "so tight" you see can see "full bush." Yeah, YOU try putting your full trust in someone dawning sportswear in a professional setting. Can't be done! Apparently, Yelp reviews had a purpose after all.
This brings us full circle to the last reason to listen to "Long Stories For No Reason:" CANADIAN made! Heck, we all know Canadian comics are some of the best humorists in the world. How could they not be?! Long winters, pent up emotions masked in a smile, and maple syrup spiked with comedy star creating agents. I have a sneaky suspicion they'll be adding John Cullen to that list of lauded laugh makers, unless the world ends first. Enjoy!
Mentions: Long Stories For No Reason is available on Spotify, Google Play, Apple Music and more. Follow the boyfriend of a Canadian National volleyball team member on Twitter & Instagram. Check out www.comedyrecords.ca for no particular reason. Make this album reach #1 on iTunes just like Cullen's first album Most Likely to be a Comedian!