Quick Dish Quarantine: RISK! Livestream Storytelling Announces Their First Live Show of 2021
I don't know about you but my mind already has one foot in the future. Yes, 2021 can't come soon enough and we already have some comedy show news from the future. Friday, January 15, 2021 the first RISK! Livestream Online Show of 2021 virtually graces your presence with some storytelling for a new year. Join Kevin Allison (The State on MTV) and his talented crew the Zoom webinar format show featuring true stories from:
Kevin Allison
Randi Williams
Calvin S. Cato
Annie Tan 
& Joe Charnitski
I can already hear the squawkers blaring and feel the sharp confetti on my face! Don't miss out on turning a new leaf with your online pals.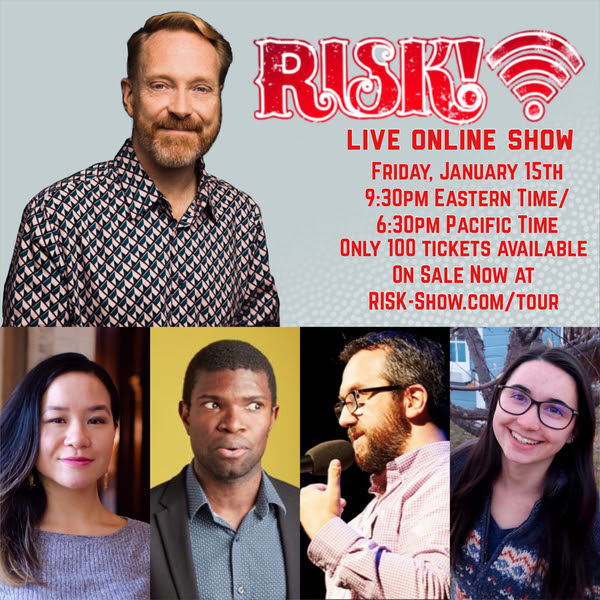 Mentions: Show 9:30pm ET / 6:30pm PT. $15 tickets HERE. FREE to any  Patreon members $25/month and above. Follow RISK! on Facebook, Twitter or Instagram.