Tasty News: Watch Katrina Davis Perform on The Very First Episode of The New BOOKED Stand-Up Series
The best things about 2020 had to be hot cocoa bombs, liquor delivery, comfy work wear, The Expanse, Baby Yoda, and the fact that comedy got us through all the hellishness. We would like to further fuel the comedy engine by introducing you to a brand new series called BOOKED. The stand-up series has been described by it's creators, "like if NPR Tiny Desks did stand-up comedy," and we'd wholeheartedly agree. Now residing on YouTube, the series was filmed in 2020 in front of an intimate bookstore audience. It features "the best and brightest names of stand up" brought right to your digital devices.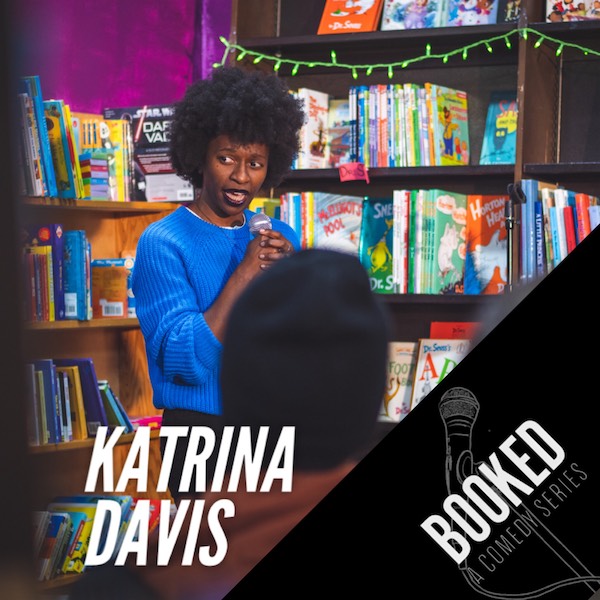 Produced and developed by Theo Manhattan, Granison Crawford, and Sebastian Scott, new series episodes will be released every Friday, with the premier episode featuring Valley Girl Comedy host Katrina Davis (TimeOut 2019 Comic to Watch) out now. Watch as Davis discusses the unique meeting of her parents, her grandma's distress over a breakup, her desire to re-write Tinder bios, an overaggressive double date, "closed tacos," her great enthusiasm for being part of raw joy, classical composers and their editing issues, the Vincent Van Gogh siblings, art museum security, and Katrina's curiosity regarding the job placement of the Vlasic pickle stork. Enjoy!
Mentions: Look out for a new episode of BOOKED this Friday, January 8th featuring Theo Manhattan ((The CW/The Nerdist). Follow the show on Instagram.