Quick Dish Quarantine: SHOT4SHOT Presents "Hercules" and "High School Musical" Starting Tonight Online
You know what time it is! SHOT4SHOT is back at it with another pair of films to recreate to their heart's content with some liquid courage. TONIGHT the team takes HERCULES. I'm sure you remember that little animated musical fantasy film where the super strength hero must contend with a power hungry Hades, that not so little, multi-headed monster the Hydra, a Cyclops, and those highly annoying demons, Pain and Panic. Your cast for the evening will include:
Drink Ref/Stage Directions… Matthew McFadden
Hercules… Amelia Morgan
Megara… Matt Caron
Hades… Jerry Burgos
Phil… Leah Evans
Pegasus/Cerebrus/Man/Titans/Rock Titan… Marcus Haugen
Pain/Worker 2/Nymph/Hydra/Air Titan… Julia Darden
Panic/Penelope/Hydra/Tall Woman… Marissa Stuart
Zeus/Worker 1/Smuggler/Hydra… Tricia Andrew
Hermes/Atropos/Fates/Amphitryon/Man 2… Luis Nunez
Hera/Lachesis/Fates/Driver/Hydra/Artist… Audrey Marie Sprouse
Narrator/Clotho/Fates/Alcmene/Nymph/Man/Hydra/Fangirls/Titans/Ice Titan… Patrick Reidy
THE MUSES…
Calliope/Narcissus/Voice/Woman/Mars… Shamarah Hernandez
Clio/Baby Hercules/Boy 2/Man 3/Fangirls… Heather Jewels Booth
Melpomene/Aphrodite/Voice 2/Strong Man/Fangirls/Ares… Naomi Pitt
Terpischore/Athena/Boy 3/Thin Woman/Guide/Titans/Fire Titan… Nick Carrillo
Thalia/Boy 1/Nymph 1/Nessus/Old Man/Main Hydra/Cyclops… Andrew Fitch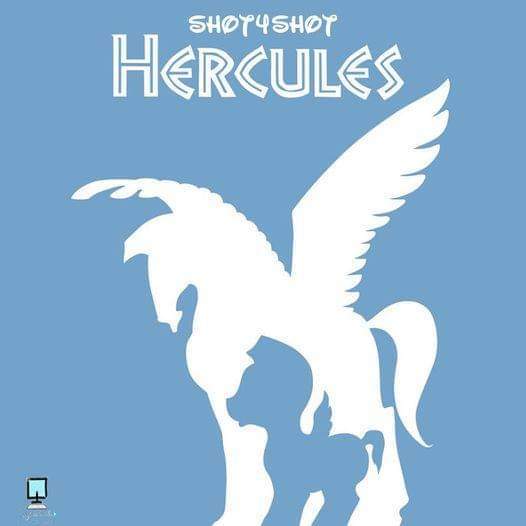 For the second Shot4Shot event of the week, the team will take on the popular flick High School Musical! Who doesn't love a modern adaptation of Shakespeare's Romeo and Juliet? Monsters, that's who! The drama is rich with this one, and the hormones are certainly blazing. Your cast for Saturday's endeavor will be composed of:
Stage Directions/Drink Ref… Audrey Marie Sprouse
Gabriella… Ryan Chittaphong
Troy… Leah Evans
Sharpay… Ali Mierzejewski
Ryan… Melissa Ulloa
Zeke/Girl/Basketball Player 1… Sheree V Campbell
Chad… Nick Carrillo
Taylor… Aaron LaRoche
Ms Montez/Ripper… Melissa Parker Caron
Coach Bolton… Ro Rotivo
Ms. Darbus… Matthew Schrader
Emcee/Kelsi… Amelia Morgan
Principal Matsui/Mongo/Referee… Sarah Kim
Teammate/Teacher/Martha/Basketball Player 2… Marcus Haugen
Jason/Boy/Skaterdude 2… Emily Klopfer
Party Goer/Cindra/Miss Falsaff… Kate Martino* (guest)
Student/Alan/Skaterdude 1/Male Commentator… Frank Hoffman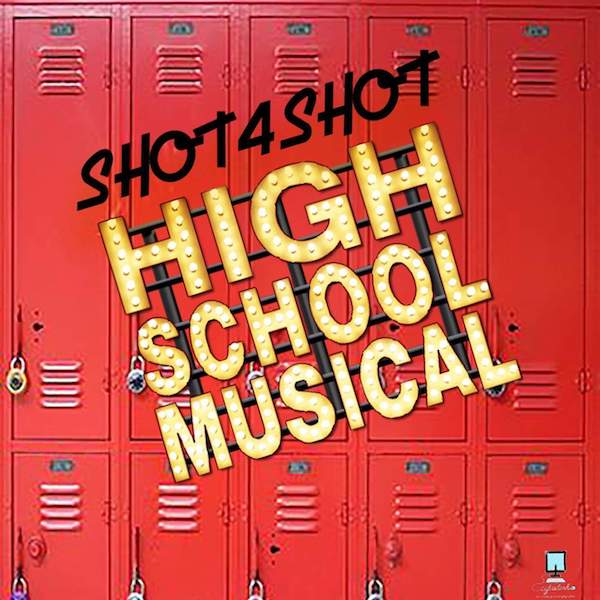 "Laugh hard, drink responsibly," and enjoy your weekend indoors!
Mentions: Both shows 9:30pm. To RSVP please email shot4shotNYC@gmail.com to request your exclusive watch link.