Quick Dish Quarantine: 5.24 KATE LAMBERT Hosts A VERY PUNNY Comedic Live Interactive Pun-Off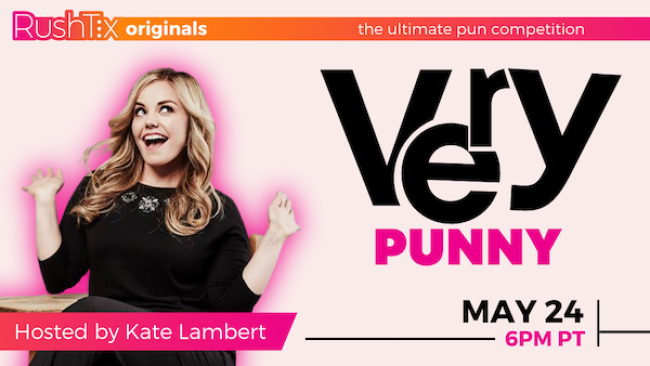 Raise your hands if you wish some entity would revive the TV Land comedy series Teachers (even if it's too soon). Three seasons of The Katydids was just not enough! Thankfully, one member of that six member ensemble (whose names are all derived from Katherine) will be bringing more laughter to the world May 24th. KATE LAMBERT, who played the ever positive Ms. Caroline Watson on the sitcom, is an alum of The Second City Touring Company and iO Chicago. She co-created, executive produced, wrote, and starred on Teachers on TV Land. She has appeared on programs like Reno 911!, The Last Show Left on Earth, The Today Show, Last Call with Carson Daly, and has done voiceover work for American Dad. Her upcoming RushTix show, aptly called VERY PUNNY, will be a "comedic live interactive pun-off" where new contestants will get the chance to show off their mad word-play skills. Be they homophonic, homographic, heteronymic, or homonymic, laughter is the name of this pun challenge! Find the ticket link below!
Mentions: Show 6pm PT. Buy $5 tickets HERE. Approx 60 minute show. Follow Kate on Instagram.