Quick Dish Quarantine: Shot4Shot Recreates "Hook" Tonight & "The Hunchback of Notre Dame" Tomorrow Evening
Shot4Shot NYC is the game of recreating popular movies (and musicals) like you've never seen them before. Not only is there a live script reading at every event, but it includes cosplay, a drinking game and some often necessary off-script drift. This weekend there will be plenty of imbibing as the gang take on the foe of that boy who just can't grow up, as well as a little fly bell-ringing with Quasimodo. The casts will be composed of: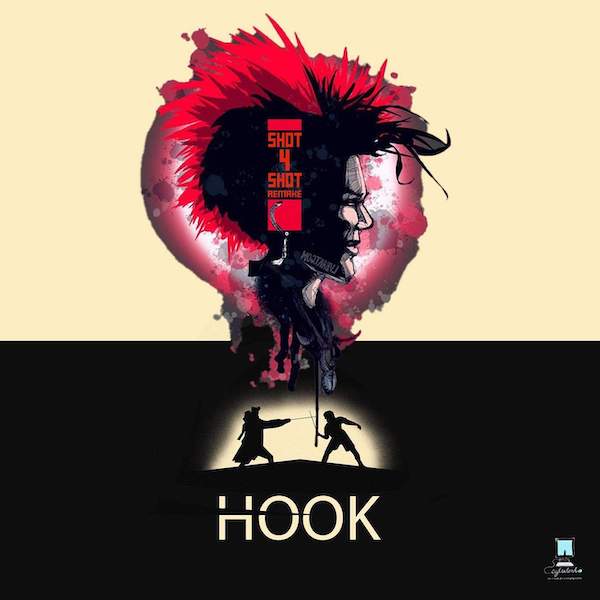 Friday, May 7th – HOOK
Stage Directions/Drink Ref/Painted Lady 1… Amelia Morgan
Peter Banning… Emily Klopfer
Hook/Captain… Langston Belton
Jack… Jessika Stocker
Maggie… Billy Fenderson
Smee/Umpire… Leah Evans
Tinkerbell/Female Assistant… Joe Miles
Wendy/Little League Coach/Robber Pirate 2/Passer Pirate… Melissa Parker Caron
Moira/Leader of the Robber Pirates/Painted Lady 3/Glenn Close Pirate… Frank Hoffman
Rufio/Liza/Lost Boys… Nick Carrillo
Thudbutt/Stage Version of Peter/Lost Boys/Nana/Inspector Phil Collins/Office Worker 1/Jim… Jack Rokicki
Too Small/Pockets/Lost Boys … Julia Darden
Ace/Don't Ask/Gunman Executive/Office Worker 2/Brad/Lost Boys… Marissa Stuart
Tootles/Teacher/Runner on First/Painted Lady 2/Pirate Vendor/Peter's Mother… Ryan Chittapong
Latchboy/No Nap/Office Worker 3/Neville/Lost Boys… Audrey Marie Sprouse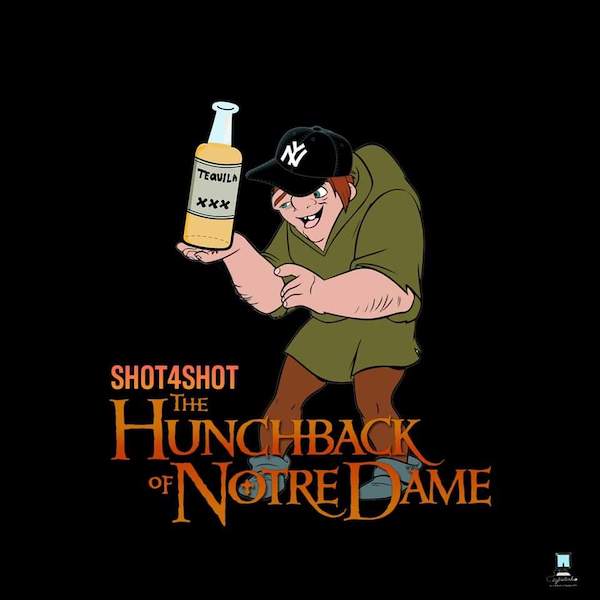 Saturday May 8th – Hunchback of Notre Dame
Stage Directions/Drink Ref… Amelia Morgan
Quasimodo… Marcus Haugen
Esmeralda… Melissa Ulloa
Phoebus/Archdeacon… Pedro Lee
Frollo… Leah Evans
Clopin/Puppet/Woman/Prisoner/Guard 4… Heather Jewels Booth
Hugo/Man 3/Guard/Woman 2/Guard 3… Sonia Nam
Victor/Man 2/Guard 2/Woman 1/Little Girl… Sarah Kim
Laverne/Boatman/Guard 1/Guard 7… Andy Fitch
Man 1/Guard/Bird/Djali/Man 1/Guard 6… Jenny Hill
Mother/Achilles/Last Year's King/Man 2/Guard 5/Old Prisoner… Ro Rovito
Don't miss out!
Mentions:  Show times 9:30pm on Zoom. Email the shot4shotnyc@gmail.com to watch!  Follow the show on IG. Images by Pedro Lee.