Video Licks: 'Late Night with Seth Meyers' Unleashes FredEx2 and the Comedy of Ben Kronberg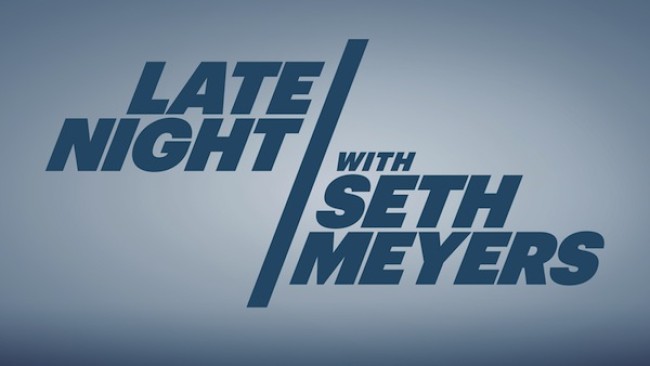 Late Night with Seth Meyers' band leader, Fred Armisen, is still away working on Portlandia. In an effort to keep Armisen involved with the show, Seth thought it would be ideal to mail the SNL vet some props so he could practice a little improv while answering some thoughtful questions. In the first FredEx Armisen summoned a Peruvian musician. In FredEx2 the comedian answers the question "are angels real?" while decked out in architect wear. Enjoy!
To add to the fun comedian, Ben Kronberg performed a stand-up set exercising his amazing joke-making skills covering subjects like the Black Angus sign, smart car drivers, Reggae marriage and suicide notes. You might remember Kronberg from Last Comic Standing where judge Roseanne harshly criticized a lengthy pause at the start of his set and threw an F bomb at the sassy contestant. Guess what? That only made us love him more! Enjoy!
Mentions: Watch Late Night with Seth Meyers weeknights 12:35/11:35C on NBC.
first fredex