Quick Dish Quarantine: POP CULTURED with Jimmy Pardo & Nicky Urban THIS FRIDAY on Nowhere Comedy Club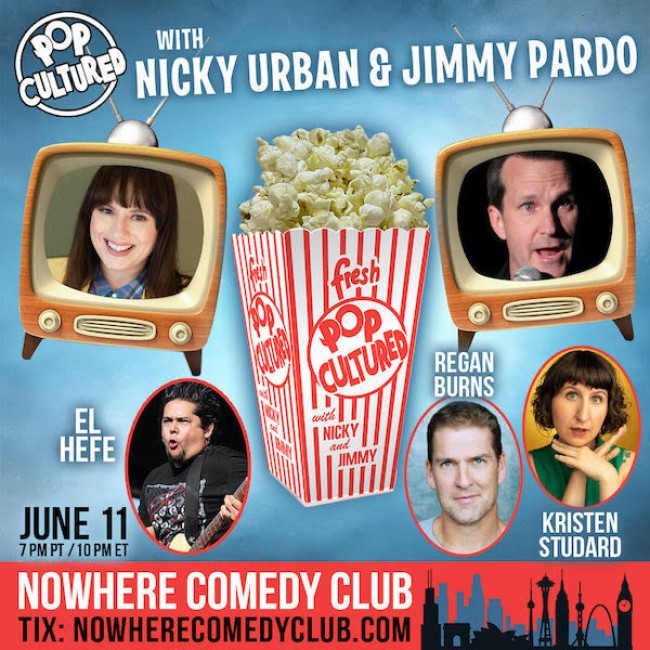 POP CULTURED is the movie-themed game show where THREE comedians compete in a variety of improvised comedy games to be crowned POP CULTURED CHAMPION. Everyone loves a winner, kids! The show is hosted by the incredibly talented Nicky Urban (America's Got Talent, Femmebot PHD) and judged "with an iron fist" by the incomparable Jimmy Pardo (Never Not Funny, CONAN). FRIDAY's (6.11) contestants will include none other than:
El Hefe (Lead guitarist for NOFX)
Regan Burns (Dog With a Blog, Oblivious)
PLUS Returning Champion, KRISTEN STUDARD (I Think You Should Leave, Who Cares About the Rock Hall‪ Podcast)!
Now that's a lineup you don't want to sneeze at. Join in the raucous hilarity this weekend!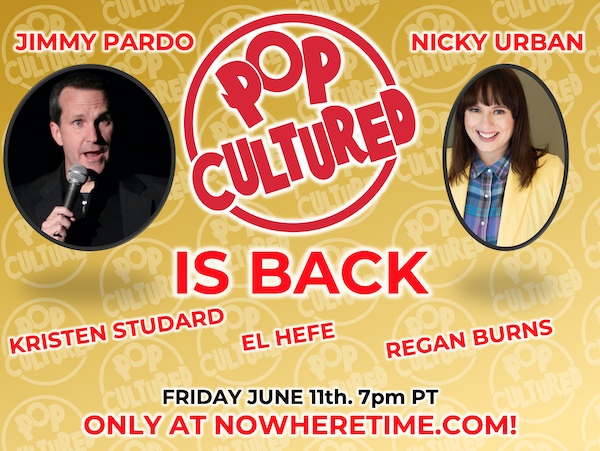 Mentions: Show 6.11 at 7pm PT on Nowhere Comedy Club. Tickets HERE. Follow the show happenings THERE. POP CULTURED is produced by Gil Baron (Comic Relief,) Jack Herrguth, Dave Ciaccio, David Schmitt and Nicky Urban.