Fine Vines: Weird Al Gets Rejected as an @Midnight Vinetern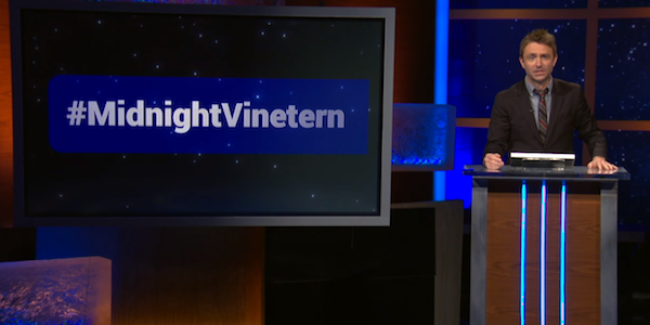 @Midnight has a little Vinetern Challenge going on. All you have to do to enter is create a 6 second Vine video (tagged #MidnightVintern) featuring your best attempt to convince the @Midnight staff/overlords why you should be @Midnight's Vinetern. One winner gets a trip to LA to come on the show and receive their first assignment. Unfortunately, last night's @Midnight contestant Weird Al didn't make the cut.
Mentions: Clicks HERE for Vinetern contest details.