Tasty News: THE MARY JO PEHL SHOW Livestream Series Premieres 8.24 on Twitch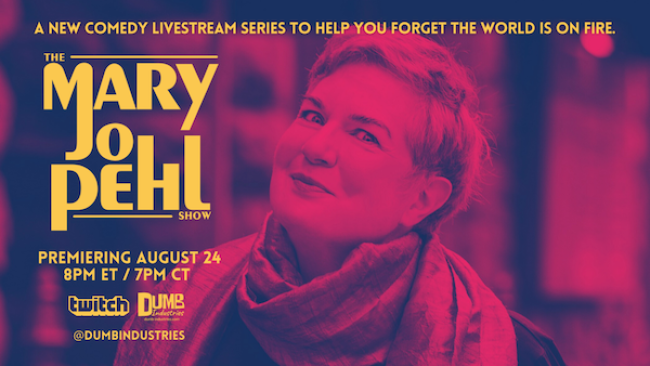 A NEW livestream series from Dumb Industries is speeding your way, kids! Tuesday, August 24th 8pm ET/7pm CT, the monthly comedy-variety show THE MARY JO PEHL SHOW hits the internet fiber-waves on Twitch. The show, brought to you by ORIGINAL Mystery Science Theater 3000 writer and cast member (arch-nemesis Pearl Forrester, if you don't remember), will be FREE to the viewing public, and NO signup is required. When Pehl was asked how the show came about, she recalled "When the pandemic first started I moved in with my widowed Dad for the duration, taking up residency in his basement… I started a Facebook Live show where I updated people on my Dad, his parsimony with pancake syrup, and the general goings-on in Fridley, Minnesota, where he lives. Tens and tens of people enjoyed it, I had a blast, and it kind of grew from that." And thus an idea was born!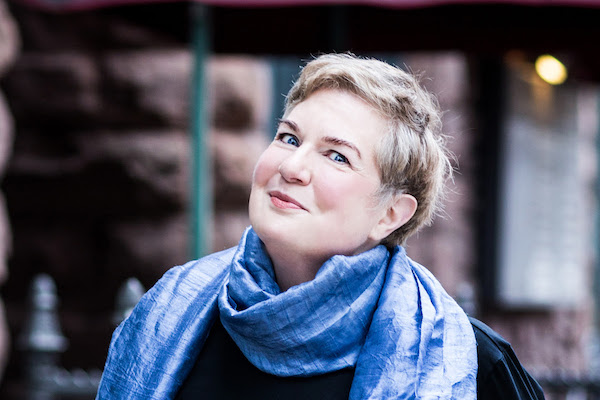 The Mary Jo Pehl Show will be "a loosely structured variety show with the format, theme, and content set to change with each episode." For the premiere episode, Pehl will present a series of unaired pilots and never-before-seen short films she has been involved with over the years, in what will be deemed "The Failed Film Festival." Films on the roster include the RenFest sitcom, the pilot for America Obscurious, plus a series of sketches Pehl produced and starred in featuring her own down-on-her-luck character Ruth Larson. Themes for future episodes of the show will be decided by the fans, with Pehl providing a plethora of possible options at the end of each show, allowing viewers vote on which one they are most excited to view. Future episode plans will include movie watching parties in which Pehl reacts to movies with the viewers; The Partridge Family Book Club, where people who've read any of the novelizations will be invited to take part in a Book Club; and excerpts read from Pehl's very own junior high journal. You know what they say, sharing is caring!
Get more info on how you can connect this month below!
Mentions: Show 8pm ET/ 7pm CT on the Dumb Industries Twitch channel. FREE to all viewers. RSVP on Eventbrite so you get email reminders.