Video Licks: Do You Have Emmy Fever Yet?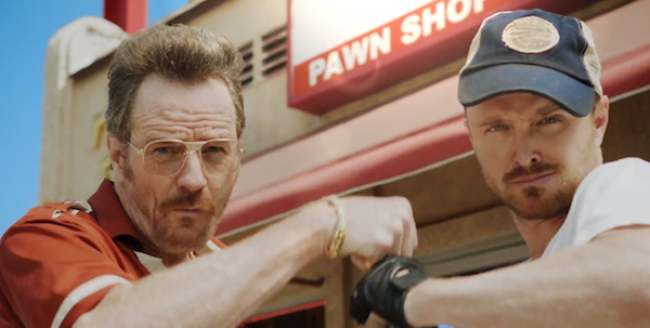 The 66th Annual Primtime Emmys will air Monday, August 25 on NBC. The night will be hosted by someone we all know and hopefully love Seth Meyers (NBC's "Late Night with Seth Meyers", SNL). As you may already know the Creative Arts Emmys were already passed out and you will definitely recognize the comedy winners: Orange is the New Black, The Daily Show, Bob's Burgers, Robot Chicken, The Simpsons, Saturday Night Live, Brooklyn Nine-Nine, Between Two Ferns,The Tonight Show Starring Jimmy Fallon and The Colbert Report. If you are not already pumped for the primetime event it's time to combine some promotion and laughs. Check out these better than your average Emmy ads:
Host Seth Meyers Has a Little Trouble Getting Through Airport Security
Fred Armisen Tried His Hand at Reality TV
The Breaking Bad Duo Pair Up as Pawn brokers and have a business encounter with Veep's Julie Louis Dreyfus
Mentions: Here's hoping comedy wins BIG this year!