Quick Dish Online: 'COSMOS: WAR OF THE PLANETS' with The MST3K Mads Tomorrow 6.14!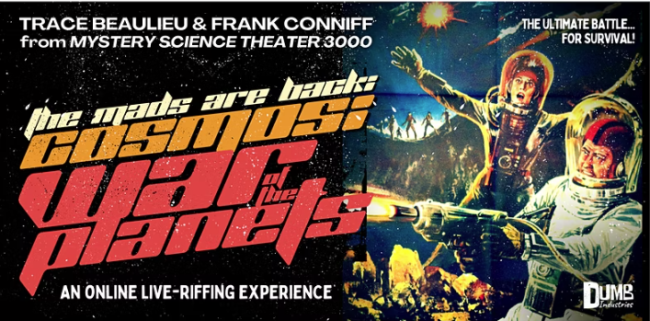 Having a craving for some supreme riffs? Then look no further than original Mystery Science Theater 3000 Mads' celestial exploration! TOMORROW, via private YouTube link, take a sci-fi journey with Trace Beaulieu and Frank Conniff via the 1977 Italian film COSMOS: WAR OF THE PLANETS, directed by Alfonso Brescia and starring John Richardson! And you thought Dario Argento was the only Italian filmmaker. Your boys will be online live-riffing their way through this classic, and doing a post-show Q&A along with a very special guest. Tuesday's feature will find a spacecraft crew contending with space explosions, oncoming asteroids, perilous space walks, alien entanglements and a computer named Wiz! Guess that really is the "ultimate battle… for survival"! A movie poster that doesn't lie? Whodda thunk?!!! Don't miss out on this top tier entertainment. More info below. Happy travels!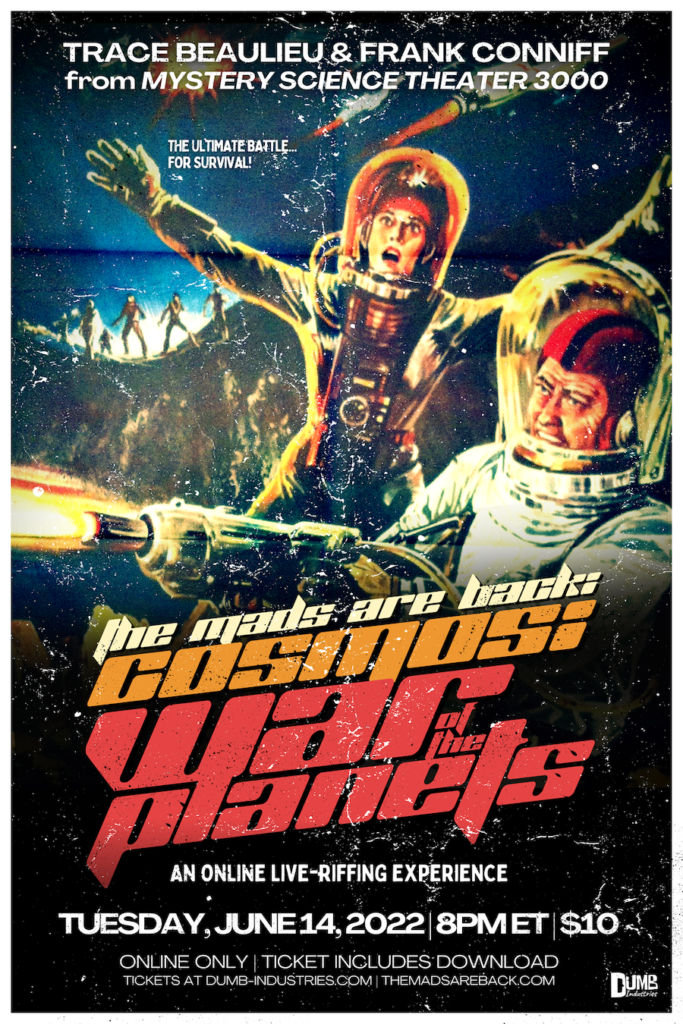 Mentions: Show 8pm ET. Download of the event provided within 24 hours of the broadcast ending, for you to keep forever. Location: online. Livestream tickets HERE. Feed the SEO, pleez.