Tasty News: Next Tuesday Don't Miss The 100th EPISODE of THE DOWNSIDE with Gianmarco Soresi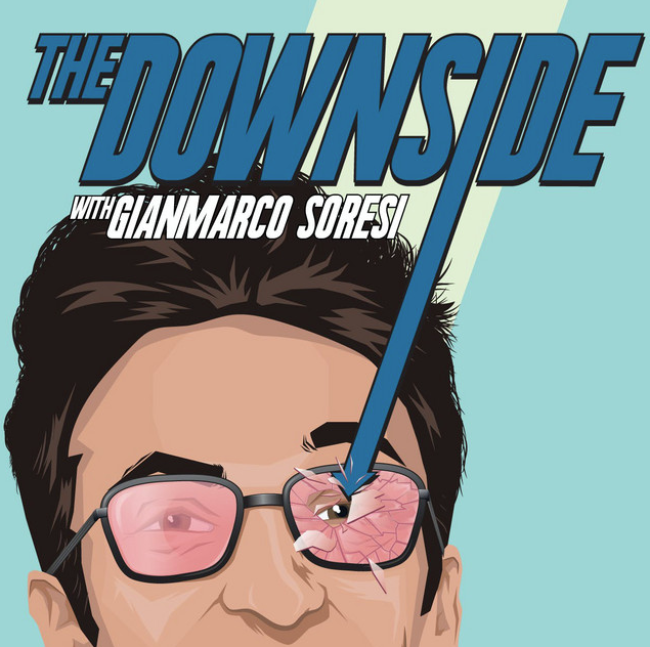 Are you the kind of person that is always suspicious of people that are constantly smiling and appearing to have not one worry in the world? Then THIS podcast is for you! Every week stand-up comedian, occasional Jeff Goldblum impressionist, and lifelong cynic, GIANMARCO SORESI, interviews people more famous than he about all those glass less full moments in their life. If you are a Mr., Ms., Miss, etc Brightside, then kindly see yourself out. Jokes aside, this podcast thrives on misery, encourages complaining, celebrates negativity, and debunks all those pesky silver linings. And after ALL that, it turns out the next episode will be the big 100!!! Soooo THE DOWNSIDE will celebrate the only way they know how, with more hilarious upside-down smiley face moments, this time welcoming guest  Lucas Connolly!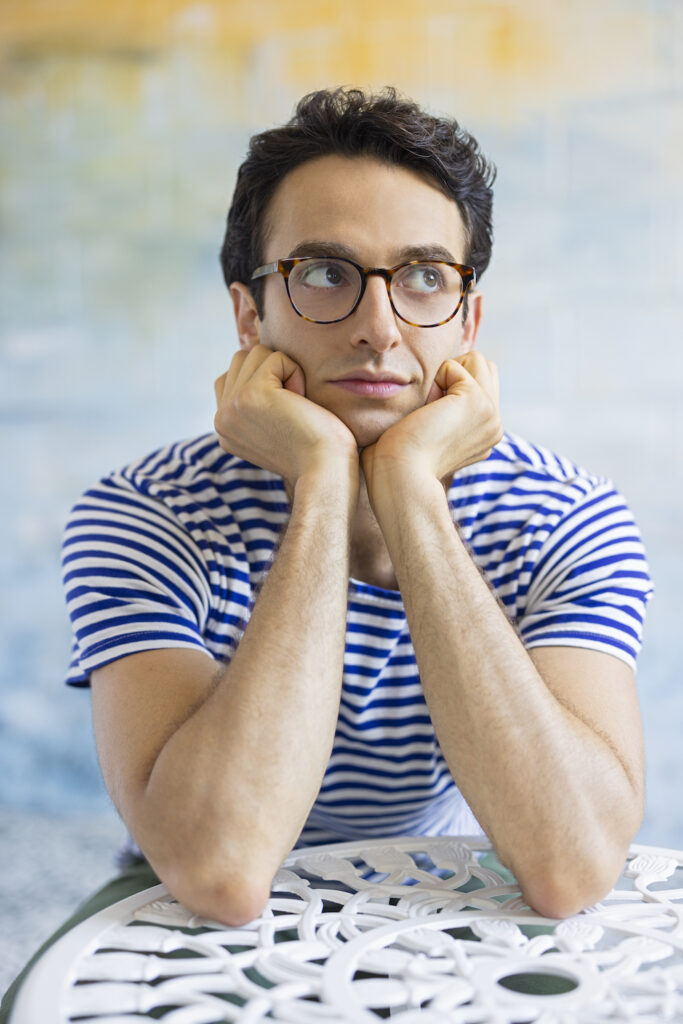 If Gianmarco's name looks a tad familiar you might know him from JFL's New Faces of Comedy 2022, Comedy Central, Netflix's Bonding, PBS's Stories from the Stage, Real Housewives of New York (yup), and he was the winner of Amazon's Comics Watching Comics Season 8. Soresi's first comedy special "Shelf Life," was nominated for 3 New York Emmy Awards, released as an album by 800 Pound Gorilla, was cited by NPR as a "historical document," and is now available on Amazon Prime. Not too shabby! Gianmarco's sketches, web series, tweets, stand-up, TikToks (where he has over a half million followers and 30 Million likes) have garnered attention from all over the blogosphere and, even, by a media outlet near you. And if that wasn't enough proof of talent, Gianmarco has appeared opposite Jennifer Lopez in the movie Hustlers, Billy Crystal in Here Today, TBS's The Last OG with Tracy Morgan, CBS's Blue Bloods, ABC's Deception, Comedy Central, TruTV, MTV and more. He is also the former spokesman for General Electric and Baby Bottle Pop, two companies you may have heard of… may have. That's enough proxy boasting for now. Get those ears ready for the listen of the week, because it should be over the top engaging and hilarious. Enjoy!
Mentions: Listen to all Downside podcasts HERE. You can also check out Soresi's weekly AMP radio show airing at 4pm-5pm EST every Tuesday with a totally different guest. Follow Soresi legally @gianmarcosoresi on all social platforms. Feed the beast.