Tasty News: New Improvised Comedy Podcast THE MONSTER LINE Puts The Cryptid Scare in Funny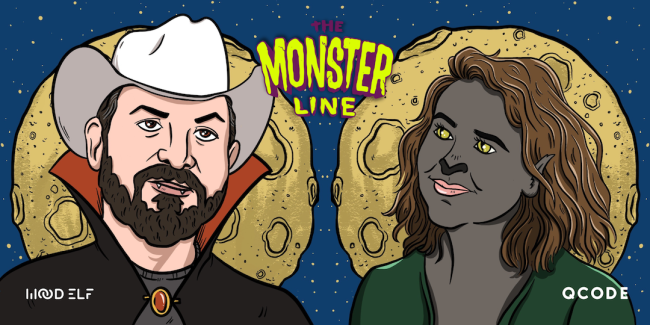 Ghosts and ghouls will be out in full force soon enough. Why not pre-empt that time with a new Halloween-friendly podcast! QCODE and Wood Elf (my gaming handles, j/k) have joined forces to bring you THE MONSTER LINE, an improvised comedy podcast starring Adal Rifai (Hello From The Magic Tavern) and Katelyn Hempstead (Lizard People). If you are into productions like What We Do in The Shadows, John Wick, or Men in Black (interesting combo), then this pod should be right up your alley. From what we've gathered, the podcast takes place in a town in Pacific Northwest where every monster, cryptid, urban legend, and things that go bump in the night, commune together in peace and harmony. Claire Dermond, a suburban Werewolf (Katelyn Hempstead), and Daniel Pier, a Vortal who's Half Vampire/Half Mortal (Adal Rifai), have recently devoted their lives to helping solve the mundane cryptid problems of their mini-metropolis through a new venture called The Monster Line. During each completely improvised episode, a new cryptid stops by "The Monster" Line offices to air their grievances and ask for help. Of course, not everyone is on board with this cryptid endeavor because there are government types trying to keep Claire and Daniel's work under wraps. Check out the first two episodes HERE!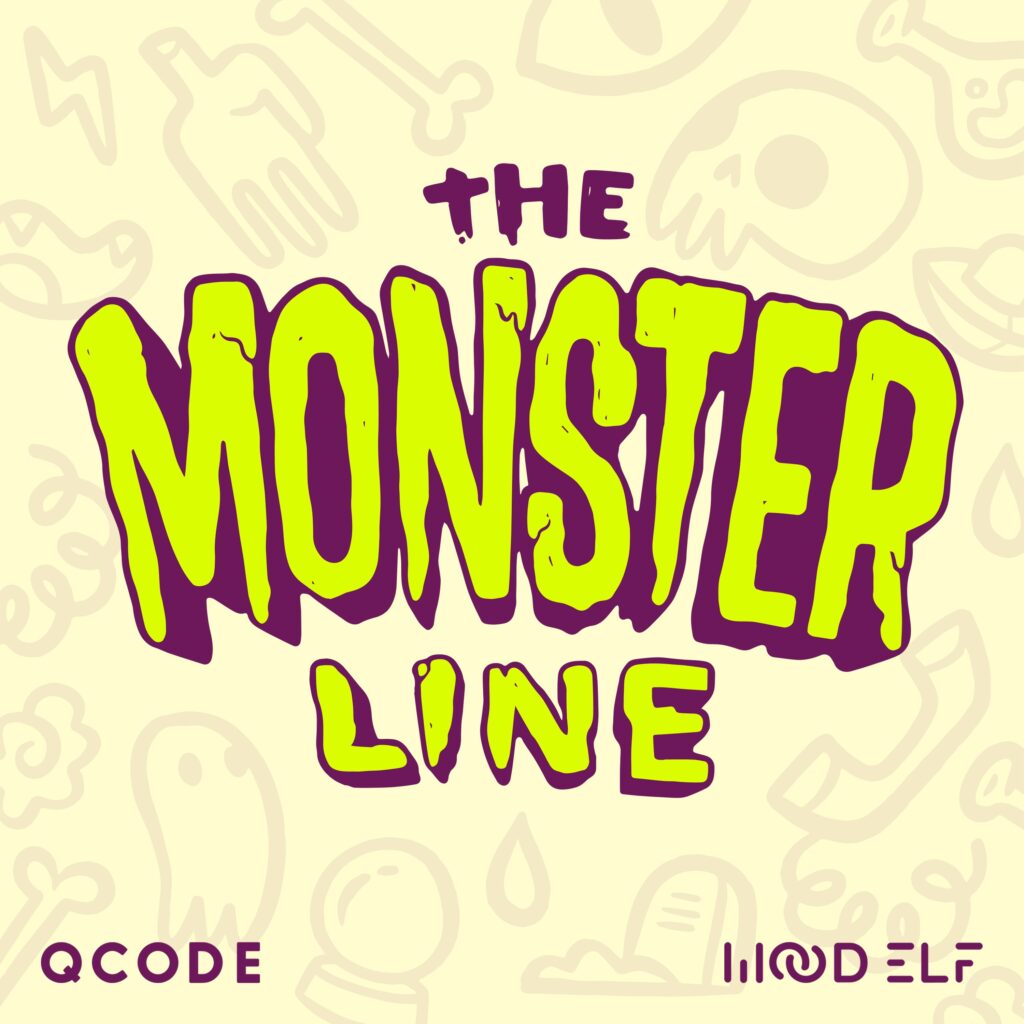 Mentions: New episodes of The Monster Line drop every Tuesday. Listen wherever you get your podcasts (ie. Qcode, Spotify, Google podcasts, Overcast, Castbox, Pocket Casts, Radio Public, Amazon Music & more). Upcoming guests include Brian Huskey, Will Hines, Pam Murphy, Mark McConville, Patrick McDonald and Anna Salinas!