Quick Dish NY: THIS WEDNESDAY 11.30 The HALF-PINT Comedy Hour One Year-Anniversary at Pianos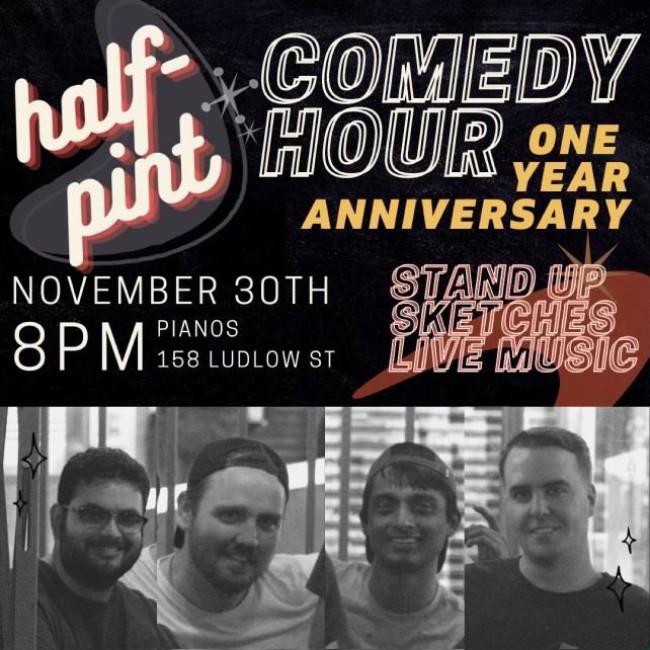 It's not everyday you can say you are attending an anniversary show for a comedy shingdig called HALF-PINT at a lounge called Pianos. Now that you've, hopefully, enjoyed a nice little vacay filled with a smidge of relative torture, it's time to uniquely party some more. THIS WEDNESDAY, November 30th come on over to Pianos' upstairs lounge for an evening of celebration and laughter. It will be a totally FREE affair bring together some comedy givers:
Don't miss out on this One Year-Anniversary spectacular!
Mentions: Show 8pm ET. Completely FREE event. Location: Pianos, 158 Ludlow St., New York, NY. Feed the beast.