Video Licks: Watch "Cool Guy Orders The Usual" ft Colin O'Brien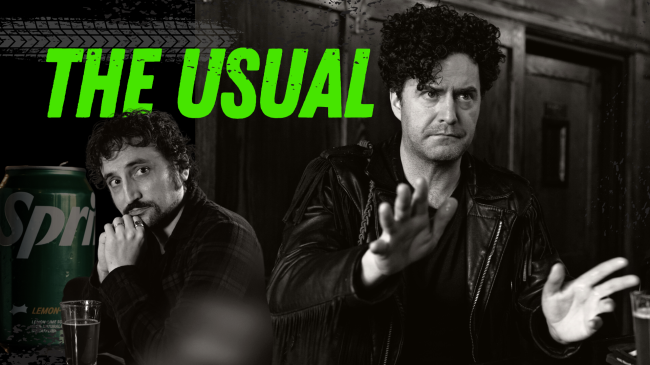 You know what they say (a president, most likely), "if you can't stand the heat, get out of the kitchen." Those words couldn't ring more true after you watch this new sketch from creator Colin O'Brien (Truffaut for Kids, OSFUG, Literati) and director Christiana Lopez (Comedy Central). Picture it, a cool guy walks into a bar to order "the usual." Of course, we automatically think he'll be guzzling down the strongest drink in the house, however this gent has different plans. Enjoy The Usual!
Video was made exclusively for @clubvideoshow. Video is written by Colin O'Brien, directed by Christiana Lopez, produced by Colin O'Brien & Eddie Dougrou, and starring Colin O'Brien as Cool Guy, Ben Botwick as Hog Man, Eddie Dougrou as the bartender, Jeremey Lockett as the impressed Patron #1, and Lizzie Minges as Impressed Patron #2 (DP/Editor: Christiana Lopez, Location Sound: Yves Albaret, & Motorcycle Stunts by Haitianslice).
Mentions: Watch more hilarity from Colin HERE. Follow Colin THERE & Christiana OVER YONDER. Feed the algo.