Video Licks: Jerrod Carmichael Knows How to Promote an HBO Special on the Cheap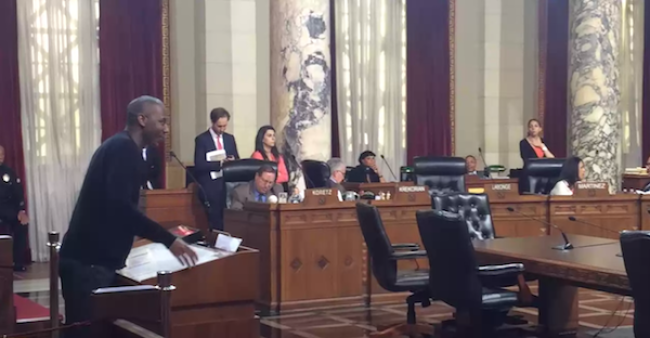 Jerrod Carmichael put city tax dollars to good work when he promoted his upcoming HBO Special at several LA City Council meetings. Both Jerrod and Jamar Neighbors let it be known that the Spike Lee directed Love at the Store airs October 4 on HBO. Enjoy!
Mentions: Get your daily laughs at Funny Or Die.