Quick Dish: Laugh It Up Tomorrow 10.2 at Comedy Palace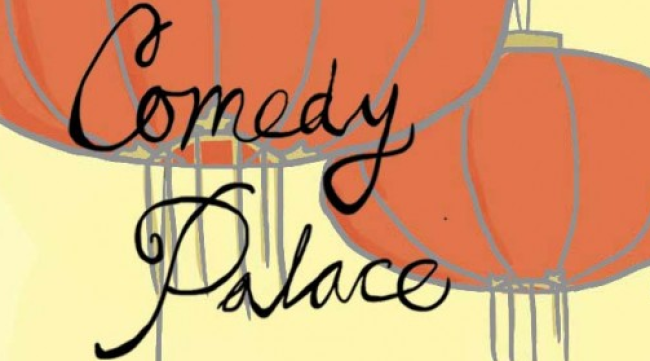 Yep, the week's almost over which means Comedy Palace is ready to prepare you for the weekend. Thursday's hottest weekly FREE comedy show above a Chinese restaurant welcomes LA's best and brightest comedians. This week expect these fine entertainers at The Palace:
John Dale (Funny or Die, Gnar Zone)
Adam Pasi (Bridgetown, Spicy News)
Chuck Watkins (Just For Laughs, Live At Gotham)
Ashley Barnhill (Here There Now Year Ago, Funny or Die)
Stephanie Simbari (Between the Sheets, Laffest)
Adam Newman (Last Comic Standing, Letterman)
Davey Johnson (Garfunkel & Oates, Adventure Time)
David Huntsberger (Professor Blastoff, Huntsberger Junk Show)
Dan St. Germain (Comedy Central Half Hour, Conan)
with Residency by Arden Myrin (MADtv, Chelsea Lately, @midnight, Bad Judge)
Hosted by Comedy Palace's own Shawn Pearlman!
It's gonna be one wild and crazy show!
Mentions: Doors Open 8:30pm, residency spot 9pm, show 9:30pm. FREE! Full bar WITH DRINK SPECIALS! Great Chinese food! Parking! The Palace is located at 2112 Hillhurst Ave., Los Angeles. RSVP on Facebook