Video Licks: Weird Al Joins Seth Meyers to Talk About That Sweet #1 Spot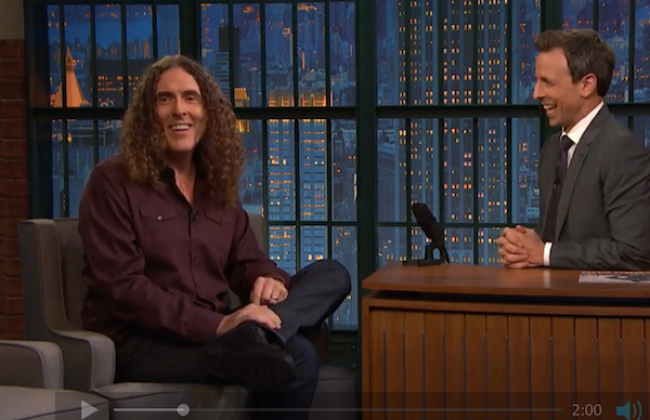 Parody artist Weird Al sat down for a pleasant chat with Seth Meyers on Late Night yesterday. Seth showed video of Yankovic performing in the same studio (many moons ago) that Late Night currently tapes in. Watch and learn how the consummate performer found out he'd finally topped the Billboard charts with Mandatory Fun.
Mentions: Watch Late Night with Seth Meyers weeknights 12:35/11:35C on NBC.