Quick Dish Online: THE MADS ARE BACK "She Shoulda Said No!" Livestream Tonight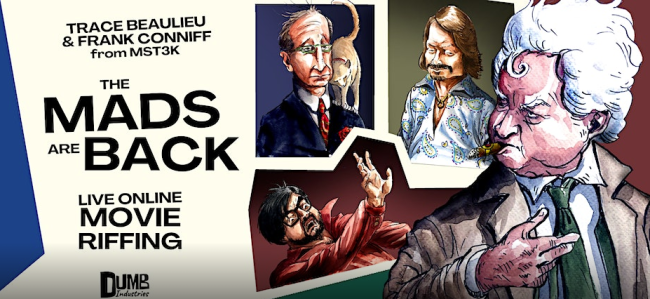 THE MADS ARE BACK, kids! Join original Mystery Science Theater 3000 stars Trace Beaulieu and Frank Conniff ("Dr. Clayton Forrester" and "TV's Frank") for a special livestream event as they present an all-new online live-riff on the 1949 anti-Mary Jane propaganda film: She Shoulda Said No! (aka "Wild Weed" or "Marijuana – The Devil's Weed") where a chorus girl's career is ruined and her brother is driven to suicide when she starts smoking that reefer. Eeek! There will also be a post-show Q&A with the very special returns of guest Rachel Lichtman (creator of Programme 4)! Come join in the fun TONIGHT!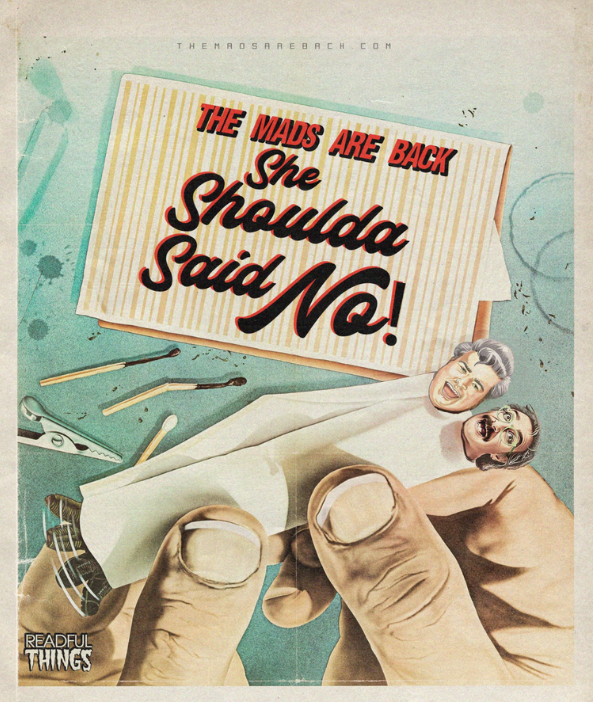 Mentions: Show 8pm ET. Ticket info HERE. Be sure to join live for a chance to win a 12″x18″ poster print commemorating this event! This poster will go on sale the night of the event! Poster prints are available to purchase at Dumb Industries.