Quick Dish LA: TONIGHT More SURVIVOR: Island of Idiots Fun at The Elysian with Sam Walt Jones & Guests!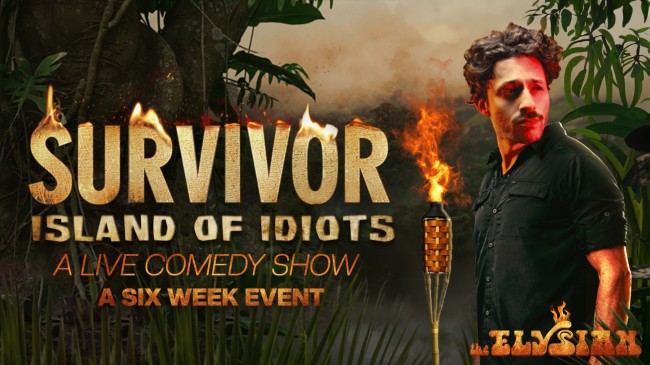 Can you believe the fourth SURVIVOR: Island of Idiots is already upon us? If you are still asking what is that exactly? Stranded in the beautiful but dangerous "Idi Yot Islands" off the coast of Fiji, 15 barely-vetted Castaways will be divided into two tribes of 7 to form new, chaotic societies as they adapt to their unfamiliar surroundings. Subjected to mental and physical challenges, the Castaways will be forced to choose between personal risk and reward, like game-changing advantages or a hot bowl of slop, that could seal their fate. Shifting alliances, shocking betrayals, and strategic Immunity Idol plays will determine which castaway achieves their ultimate goal: be crowned Sole Survivor of the Idi Yot Islands. Tonight's show at The Elysian Theater is hosted and executive produced by LA-based actor, writer, and comedian Sam Walt Jones. Sam… I mean Jiff Probe will welcome these special guests to the island:
Caitlin Reilly (Loot)
Johnny Sibilly (Hacks)
Hannah Pilkes (Search Party)
and Allison Reece!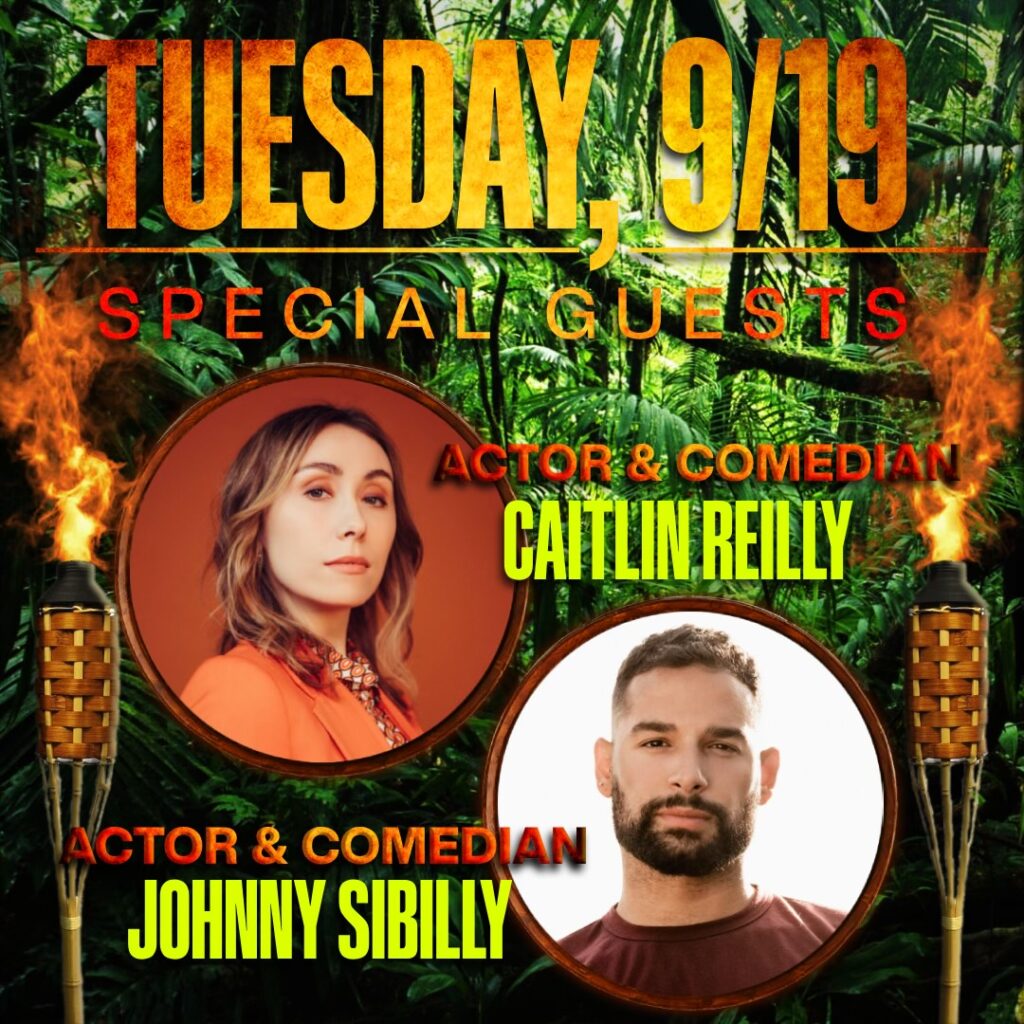 PLUS Cast of Survivors:
Camirin Farmer
Taylor Ortega
Jordan Lee Cohen
Ryan Asher
Kristin Wallace
KP Parker
Sydney Battle
Charlie James
Dylan Adler
Cigi Farmer
Allison Reese
Shelby Wolstein
Danny Sellers
Wyatt Fair
Chelsea Morgan
Show specifics below. Happy travels!
Mentions: Doors 9pm, Show 9:30pm PT. Tickets HERE. Location: THE ELYSIAN | 1944 Riverside Dr
Los Angeles, CA 90039. Feed the flame. This show is produced by Shannon Cloud.