Quick Dish LA: TONIGHT POPULAR KIDS CLUB Comedy with MELISSA VILLASEÑOR and JAMES DAVIS at Permanent Records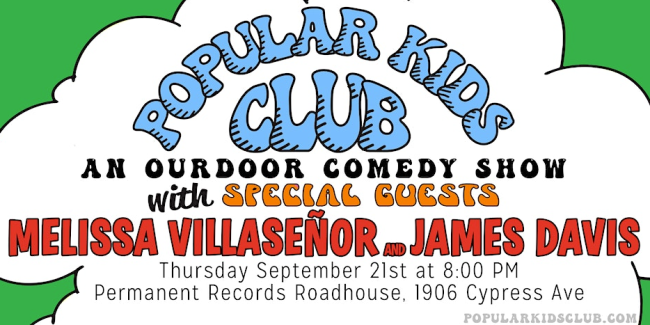 The best comedy show in Los Angeles has arrived once again with more bells and whistles. TONIGHT at Permanent Records get you share of the POPULAR KIDS CLUB where the lineups are always stupendous and the company is always tolerable.The two year anniversary show was a hit with an audience of over 250 people. Shush, don't tell the fire marshall. Well, the hits just keep on coming as TONIGHT you will be treated to performances by:
SNL's Melissa Villaseñor
Comedy Central's James Davis PLUS
Becky Braunstein
Meredith Casey
Dan Telfer
and Alyssa Sabo!
All hosted by Luke Wienecke!
Come be a cool kid and laugh yourself silly!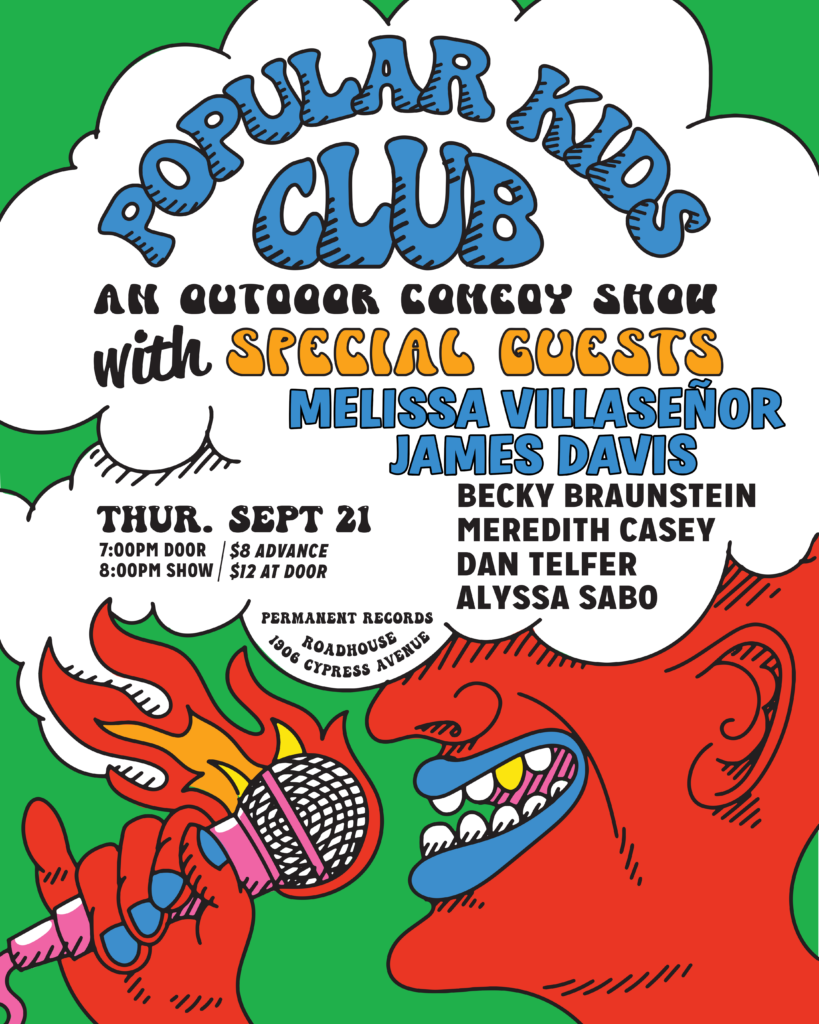 Mentions: Doors 7pm, Show 8pm PT. PRICE: $8 in advance, $12 at the door. Tickets HERE. Outdoor show. Location: Location: Permanent Records Roadhouse | 1906 Cypress Ave, Los Angeles, 90065. (Cross-streets are Macon and Cypress. Can be accessed with the Red Line and the 94 bus). FOLLOW the show. Feed the beast.