Quick Dish NY: MISFIT VARIETY SHOW Ancestry Dot Comedy TOMORROW 9.23 at Parkside Lounge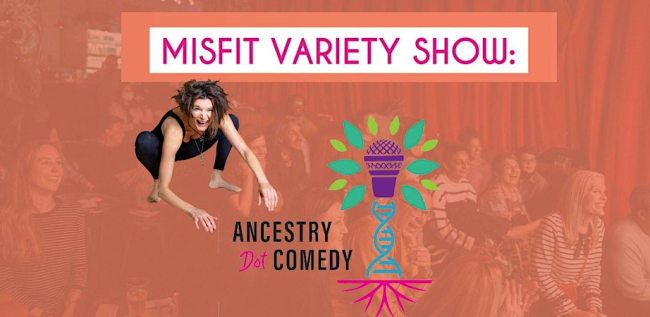 TOMORROW, September 23rd at Parkside Lounge, host Lauren LoGiudice (Veep, Mother StorySlam Champ) assembles a cast of eclectic comedy talent to create a space to laugh and commiserate about the absurdity of our families. This Time Out New York recommended variety show is for anyone who has ever looked at their family and thought: How did I get here? As one audience member said, the show is three parts Finding Your Roots, two parts At Home With Amy Sedaris, and one part The Price Is Right. We'll take it! Tomorrow's event will include:
A pre-show gathering featuring Spencer Brisson of Baby Cobra Yoga and psychologist Jess Diller Kovler, A.M., M.A., Ph.D.
plus
Shea Vassar (All My Ancestors Are Dead )
Lauren Davis (MTV)
Amando Houser (Soho Rep)
Dena Davis (Lehigh University)
PLUS Post-Show hang!
Join in the family drama stigma bashing!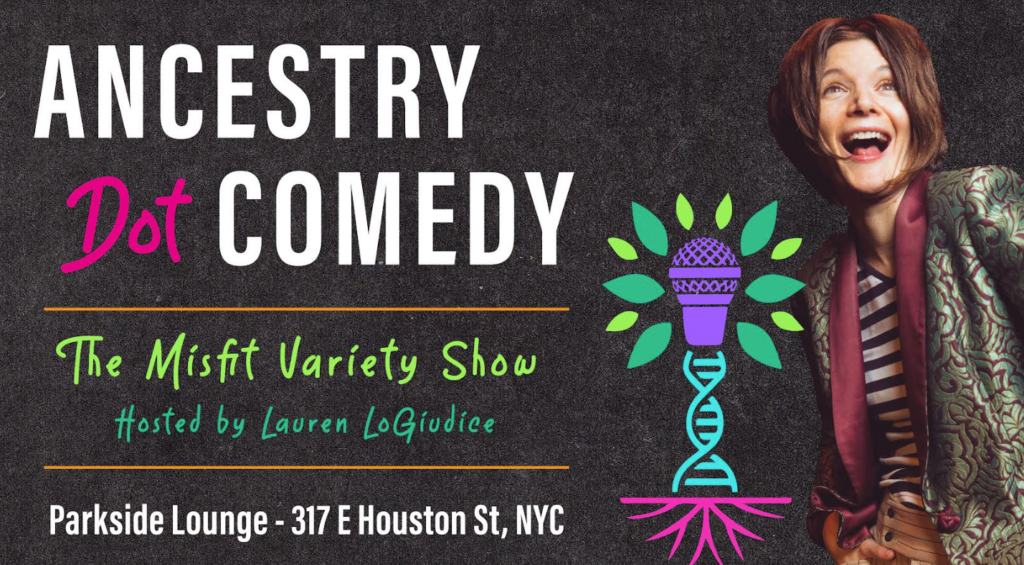 Mentions: Doors 7:00PM (pre-show gathering), Show 8PM PT. Tickets HERE & THERE. Location: Parkside Lounge | 317 E Houston St., New York, NY 10002 FOLLOW the show. Feed the algo.