Icing: We Get The 411 on JARED LOGAN's "My Brave Battle" Out TODAY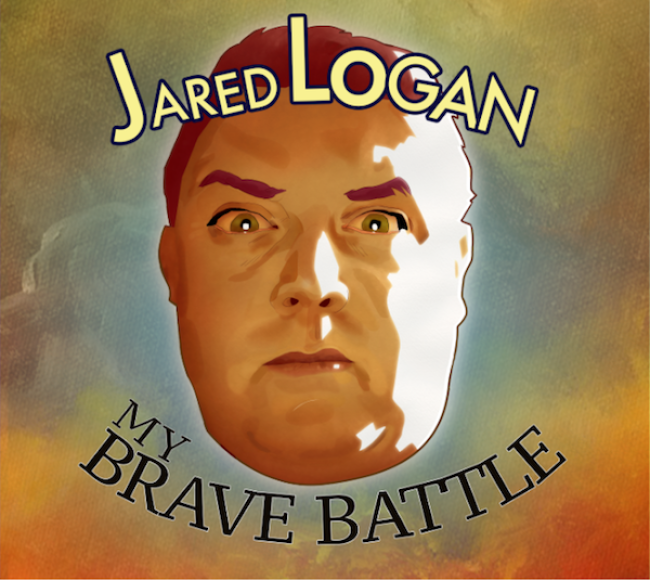 Despite learning of his preferred dessert choice, we are still JARED LOGAN super fans! TODAY the comedian's first comedy album My Brave Battle dropped so, OF COURSE, we had to chat about that experience and the other ways Mr. Logan has been keeping busy. You will learn about the employment path he could have sought, his thoughts on @midnight's Nerdist host, and the fate of his RedneXpert character Cousin Biscuit. Sniffle. For those of you unfamiliar with Jared's work, he's performed at, been on a guest on, and warmed up audiences for such programs as Mash Up, The Pete Holmes Show, The Half Hour, @midnight, VH1's Best Week Ever & I Love the 2000s, Last Week Tonight, The Meltdown with Jonah & Kumail and MORE. Alright, enough of the pomp and circumstance! Get to know Jared Logan a little better THIS MINUTE!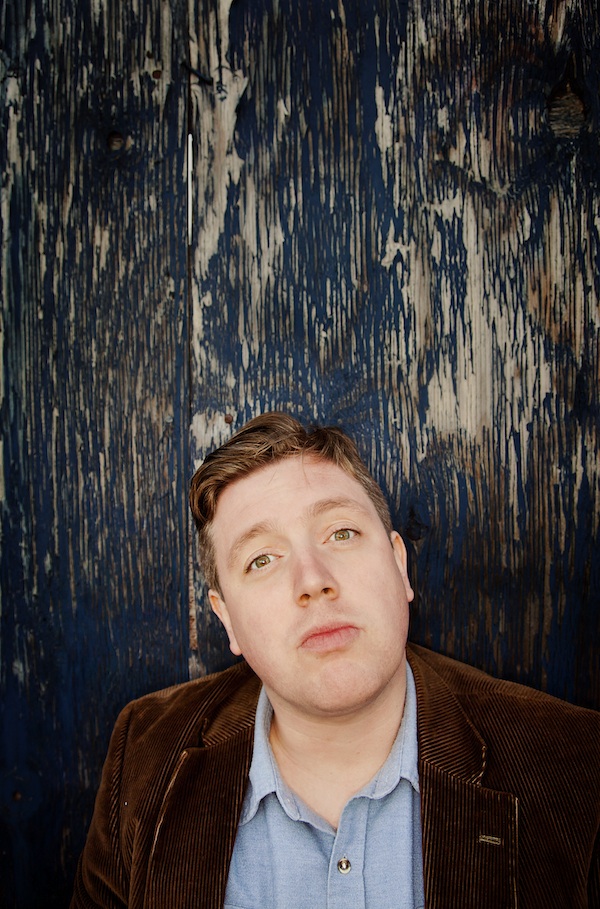 COMEDY CAKE: Jared, do you think growing up in West Virginia prepared you for the cold, cruel world that is comedy?
JARED LOGAN: Comedy is easy compared to West Virginia. West Virginia is all foreclosures and lay-offs, chemical spills and angry rednecks with names made up of odd initial pairings. I once got beat up by a kid named W.P. What's the worst thing that happens in comedy? Somebody doesn't laugh at your joke? I can live with that.
CAKE: Was comedy always your forte? If you hadn't found your path to the arts, what other profession do you think you'd be involved with right now?
JARED: I would without a doubt probably have ended up as a disgruntled public school teacher, just screaming at 8-year-old children "That's it! You just lost your pizza party!! I told you I can be your friend or I can be your enemy!"
CAKE: You got your start in stand-up in Chicago. So many other great comedians seem to have started their careers there. What makes Chicago such a great place to hone one's comedy skills?
JARED: Chicago is the middle child of America. It's the middle sibling between New York and LA, and the city has a chip on its shoulder, the way a middle child would. Chicago is always trying to prove itself. It's like "Hey! I can have an orchestra too!" "Hey, we got good plays in Chicago, too! We got culture! We're not stupid!" It's like, Chicago, relax! Nobody said you were stupid. In fact, Chicago is a really smart, really cultured place. It's an amazing place to develop any kind of art. So it's a smart place, standard of living is high, and the people there work harder because they want respect.
CAKE: How would you describe your stand-up to the uninitiated?
JARED: My stand-up is a slap in the face that makes you realize you don't love your wife. Just kidding. I never know how to answer that question.
CAKE: It's no secret that you dabble in the dork arts, role-play gaming and the like. Recently, you started a Kickstarter to invite the former Secretary of State Hillary Clinton to speak at your local D&D gathering. How was the idea sparked? How's the campaign going?
JARED: People need to donate! There's still plenty of time! The incentives are really great. $5000 gets you a copy of my self-published fantasy epic Clintara: Warrior Priestess. It took a village to raise her, it will take all the powers of hell to stop her! My idea to get Hillary Clinton to talk to our D&D club sprang out of the fact that she's visited so many other less deserving groups like Fidelity and Goldman Sachs. She needs to start courting the common man, and by that I mean your average tabletop role player.
CAKE: I must say we are dedicated to all projects you are involved with at Vh1, like "Best Week Ever" and "I Love the 2000s". How did you get involved with these programs and when is Cousin Biscuit getting his own series?
JARED: Cousin Biscuit may be dead forever! Those shows were a blast to do. I was really surprised they cast me because I hate celebrity news and gossip. In the audition I was so negative. I was like Kim Kardashian? Who gives a shit? And they were like "That's what we need here at Vh1!"

CAKE: What's it like being a contestant on @midnight? Do things get crazy off camera? Does Hardwick lash you if you get out of line? I MUST KNOW!
JARED: Christ Hardwick might be the nicest person in showbiz. I'm not sure. I don't really know him, but that's the impression I get. When I meet someone who puts me on their show I think the expectation is for me to act all chill and be like "Dude. Thanks doing me a solid. Nice operation you have here." But I wasn't raised that way. I always want to be really formal and think of the person as my boss and say dweeby stuff like "Really appreciate the opportunity, Mr. Hardwick. Call you Chris? No, I'm afraid I couldn't do that."

CAKE: We loved your web series "Don't You Think?" Were there really folks convinced you were actually being serious? We want more episodes, btw.
JARED: You want more? Then you shall have it. I think that's the next video project. Don't You Think? Season 2. I think maybe one or two people on Twitter thought I was serious? You know, every one of my monologues in that series was based on a real Facebook post I saw sometime in 2013, so my feeling is I'm surprised that those posts were serious and that people are that serious on Facebook in general.
CAKE: You've had considerable experience as a warm up comedian (Colbert Report, Last Week Tonight). How difficult it to get an audience to react the way you wish?
JARED: Well, the secret is that warm-up is not really the same as doing stand-up. If I'm going out to warm up a crowd for Stephen Colbert or John Oliver, I don't need to be the main event. It's not about me. All I have to do is be energetic, talk to audience, get them all on the same page, and convince them they're about to have a good time. Not hard when they know John Oliver is to walking out in five minutes.
You need to be good at crowd work, which has always been something I like doing. So some stand-ups are more suited for warm-up than others, but it's really easier than doing your own act.

CAKE: Your first comedy album "My Brave Battle" is out now! What was that recording experience like? What are your favorite moments on the album? Why should people buy it (besides supporting you in all your endeavors)?
JARED: I make a lot of jokes about the South, so I wanted to perform the album in the South. My agent and I put together a tour through Georgia, Alabama, South Carolina, Mississippi, Louisiana and Tennessee. The final show was the album taping and I think you feel it. It's the climax of a pretty incredible trip. I have my brother in the audience, who I never get to perform in front of. My fiancée, Kara Klenk, opened for me. We had just gotten engaged. All of these friends from college and high school came from hours away to see me. The emotion is there in the recording. So many feelings!
My favorite moment is when I get interrupted by a train. The venue told me two days before that sometimes a train interrupts the show. I loved that. I wasn't annoyed at all when they told me. I said, if it happens we're keeping it in. And we did.
CAKE: What projects do you have planned in the future? Spill it, buster!
JARED: You're going to get a second season of Don't You Think? and I'm probably going to be somewhere near you. We're touring Oregon, California, Georgia, New Hampshire, Massachusetts, Denver, Illinois all before the end of the year… And more places. I'm forgetting some of them. Go to my website www.jaredlogan.com and see if I'm coming to where you're at and if I'm not, hit me up on Twitter (@jaredlogan) and I'll see what I can do.
CAKE: Cake or pie? (The answer is obvious but we ask anyway.)
Am I supposed to answer Comedy Cake? Comedy Cake. (I actually prefer pie. Not comedy pie. Just, like, apple?)
CAKE: NOOOooooooooooooooooooooooo!
Mentions: Enough convincing! Go purchase My Brave Battle, comedy phile.