Tasty News: Tomorrow 11.6 The ERIC ANDRE Madness Begins on Adult Swim
This Thursday, November 6th Season Three of the always distrubing and hilarious Eric Andre Show kicks off. Eric and his chill as a cucumber cohort Hannibal Buress subject new A-list stars (& some old) to the ultimate nightmare talk show experience. We hear folks like Chris Rock, Jimmy Kimmel, Seth Rogen, Andy Samberg, Wiz Khalifa, Jillian Barberie, Victor Ortiz, Lauren Conrad, Ryan Kwanten, Nick Cannon, Carmen Electra, Lil Jon, Pauly D from "The Jersey Shore" may be future victims. Check out this tease to get you prepped for the madness that is sure to follow.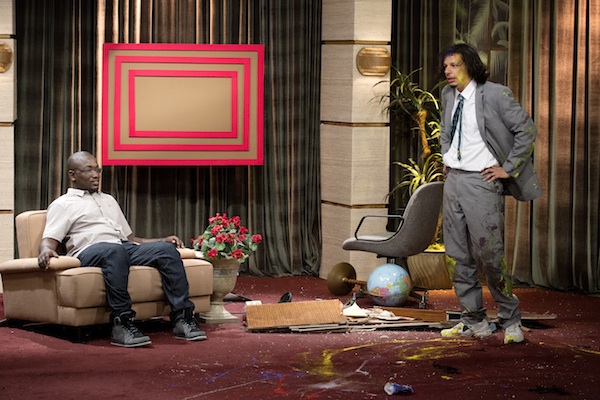 Mentions: Watch The Eric Andre Show starting 11.6 at 12:15 a.m. (ET, PT) on Adult Swim. The Eric Andre Show is produced by Abso Lutely Productions and executive produced by Eric Andre, Andrew Barchilon, Kitao Sakurai and Dave Kneebone. Images c/o Turner Broadcasting.