Quick Dish: The (Kinda) Open Mic is (Kinda) Awesome 12.7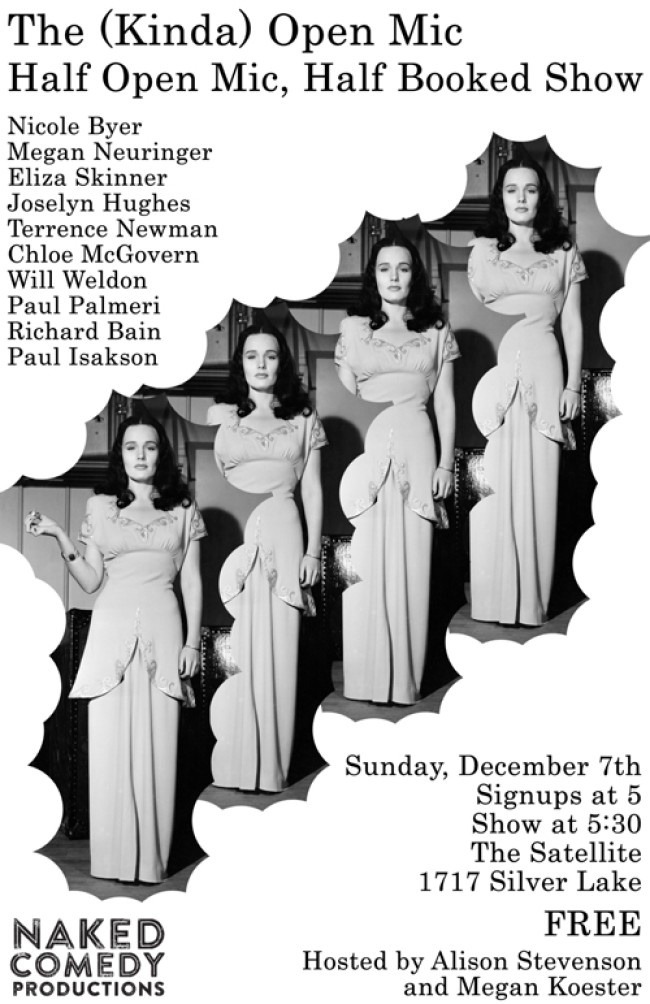 Half open mic, half booked show with all of the laughter. What's not to love? You get a consistently high quality of performers and the show is FREE! Head on over to the Satellite LA Sunday, December 7th for a chance to see these comedians at the (Kinda) Open Mic:
Nicole Byer
Megan Neuringer
Eliza Skinner
Joselyn Hughes
Terrence Newman
Chloe McGovern
Will Weldon
Paul Palmeri
Richard Bain
Paul Isakson
hosted by Alison Stevenson & Megan Koester
Consider this an opportunity to be a great AUDIENCE! Support live comedy!
Mentions: Doors: 5pm Show: 5:30-8pm FREE! The Satellite LA is located at 1717 Silver Lake Blvd
Los Angeles. *DRINK SPECIALS*