Quick Dish: Be a Part of ANDY KINDLER's Particular Show Monday 1.12 at NerdMelt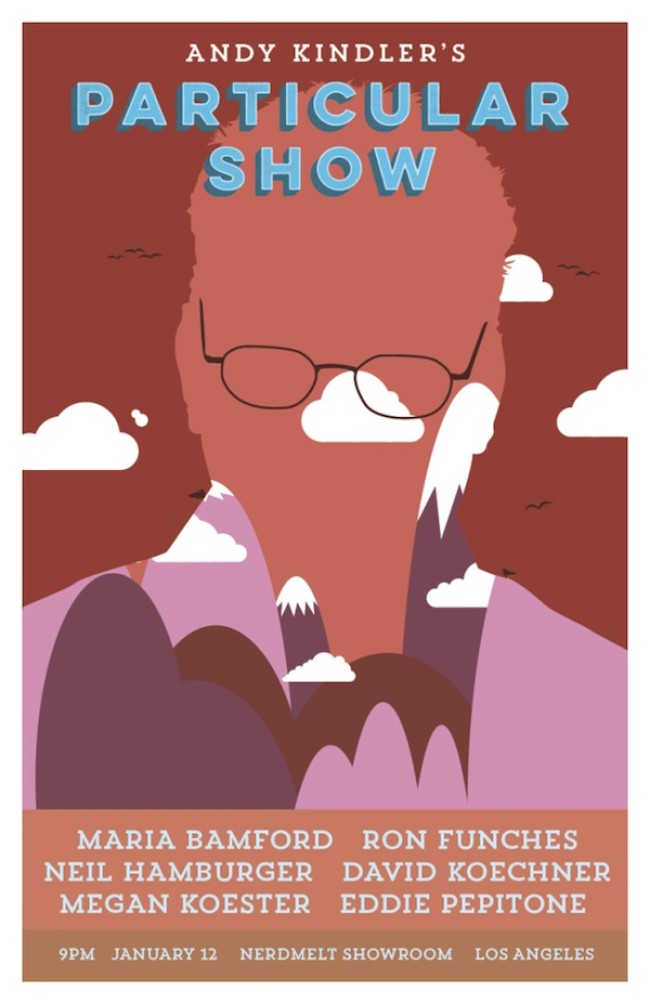 Yes folks, the comedian who never ceases to bring a smile to my face will be making you grin this Monday, January 12 at the NerdMelt Showroom. You know him as Mort from Bob's Burgers and programs like Letterman, No, You Shut Up!, Tosh.0, Night Night with Ron Funches, Maron, Comedy Bang! Bang!, Everybody Loves Raymond and the list goes on. This month ANDY KINDLER's Particular Show has chosen some comedy superstars that will have you rolling in the aisles:
NEIL HAMBURGER
MARIA BAMFORD
RON FUNCHES
DAVID KOECHNER
EDDIE PEPITONE
MEGAN KOESTER
hosted by ANDY KINDLER, of course!
Come to the Kindler Party. It will be particularly entertaining!
Mentions: Show 9:00pm. Buy Particular Show tickets HERE!The Nerdmelt Showroom is located at 7522 Sunset Bl., LA.