Video Licks: The 'Kings of Powerpoint' Suggest a New Way to Consume Popcorn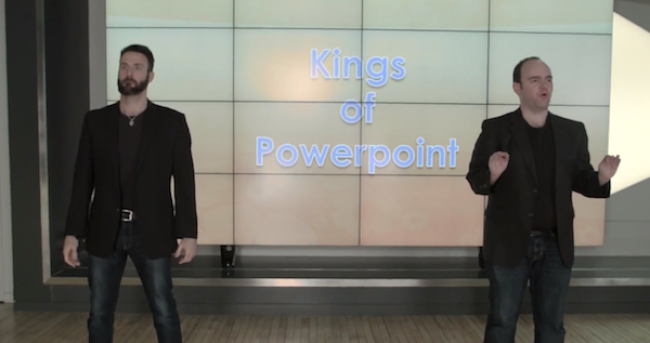 Isn't about time we start evolving again? Well, the Kings of Power Point have a suggestion for the way we eat popcorn. The conventional popped kernel to mouth to tummy to seems so passe. It's time to cut out the middle man. Enjoy Eat Popcorn with Your Butt!
This sketch was written by Matt Moskovciak. It stars Dru Johnston (Dru) and Don Fanelli (Don).
Mentions: Enjoy more "Kings of Powerpoint" at Above Average.