Quick Dish: Get BLESSED 4.8 at the Grand Star in Chinatown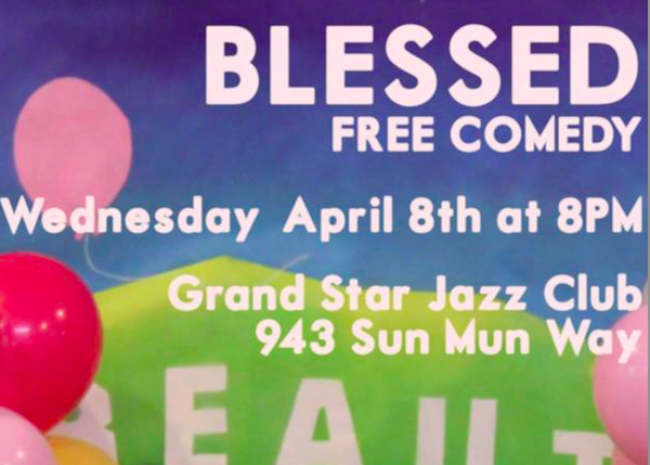 By the power of Greyskull comes a new comedy show to the world. Yes, a trio of comediennes with powerful jocular skills will be bringing you BLESSED on a weekly basis starting April 8th at the Grand Star. You might as well start thanking them now because the first line up is almost too good for you:
Solomon Georgio
Barbara Gray
Matt Peters
Ian Abramson
hosted by Megan Koester (Comedienne/creator #1)
The missing BLESSED creators include Clare O'Kane and Alison Stevenson. Remember these names so you may bow down to them and shower them with praise (while you chant "we're not worthy!"). It's FREE!!!
Mentions: Show 8pm. FREE!!!! The Grand Star is located at 943 Sun Mun Way, LA.